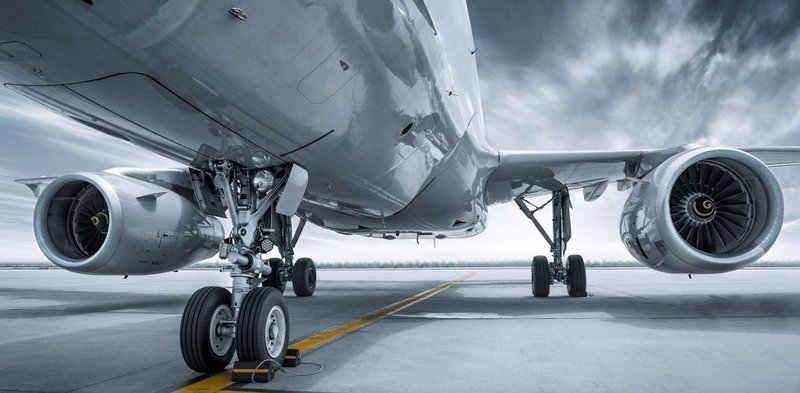 4 questions about the state of aerospace testing
What is the current situation in the aerospace testing industry? testxchange spoke with Hans-Jörg Dau, Managing Director of DAUtec GmbH.
The aerospace industry is closely intertwined with numerous branches of industry and is therefore subject to constant major changes. The most recent example is the current COVID 19 pandemic with its associated travel warnings and restrictions. Since modern aircraft are made up of a wide variety of components and are subject to numerous regulations, specialized testing service providers play an important role in the industry. This applies both to the development of aircraft and to the investigation of aircraft accidents. testxchange spoke on the subject of aerospace testing with Hans-Jörg Dau, founder and managing director of DAUtec GmbH and representative for aircraft accident investigation at the Federal Agency for Aircraft Accident Investigation (BFU) in Braunschweig.
Mr. Dau, the corona pandemic has massively affected the aviation industry worldwide. What effects have you observed on the aerospace testing sector? For example, has the quantitative demand for tests in this sector changed, or are there now other tests in demand than before, for example due to new hygiene measures?
Due to the corona pandemic and the associated border closures and travel restrictions, passenger air traffic almost came to a standstill in many countries. In the meantime, some travel restrictions have been lifted again, but there are still significantly fewer passenger aircraft on the road compared to the previous year. Medium and long-term consequences in terms of testing are still not explicitly foreseeable for us. We have set up our operations in accordance with the regulations; we continue to offer our witnessing services to our customers and are dependent on how quickly the aviation industry can get back on its feet. We are currently working, partly with partners, on a kind of lighthouse project to arm future aviation with innovative concepts for pandemics. At the same time, our major customers are also taking the initiative for future-oriented concepts to promote "hygienically safe flying". This opens up new qualification opportunities for us, as an environmental laboratory. We are currently marketing a newly developed water fitting with integrated protection against contact and contamination.
What other new developments and trends have you been able to observe in recent years in terms of customer requirements in the aerospace testing sector? For example, have new materials or technologies come into focus? Or are new accreditations in demand?
Clearly digital and electronic components and associated requirements can be identified as a recognizable trend. This development by no means simplifies the issue of aircraft malfunctions, but it does create extensive test fields for environmental laboratories, especially in the EMC area. In addition, over the years, customer requirements for accreditation have become apparent. In principle, an accreditation sends the signal that the customer can rely on a certified standard in a laboratory. It should be noted here that an accreditation is no guarantee for the correctness of the evaluation of test results. In our opinion, this interdisciplinary knowledge and experience of our employees, in the field of aviation, is of primary importance here.
How has digitalization changed your everyday work? Do you and your customers increasingly use digital tools to exchange information and manage test projects?
We work with all the necessary standards when it comes to digitalization. We often adapt this to the wishes of our customers. Some projects require certain data protection regulations; which do not allow 4.0. digitization; on the other hand we also notice new concepts at partner laboratories in dealing with document management. Internally, we have established a project management tool which makes it easier for us to plan projects in digital form and to exchange information with the customer on deadlines. As before, we prefer to support our customers personally and with our own experience in the field of aerospace testing. In short, there is no way around digitalization in the economy and not all innovations mean only disadvantages or advantages. But as a service company, personal consulting before, during and after testing remains our cornerstone and cannot be replaced by digital tools. Experience gained from our own flight activities, many years of laboratory work and investigations of air accidents (in cooperation with the Federal Aircraft Accident Investigation Bureau) are rather difficult to map digitally and can only be brought to bear for our customers in personal consulting.
How large is the range of test items you deal with in the testing laboratory? For example, what are the largest/smallest test objects that you process?
The range of test objects is linked to our test stands and customer requirements. Our smallest test objects so far have been LED lamps (h x w: 1cm x 1cm) and RFID chips (4cm x 1cm), which have been subjected to EMC, temperature and liquid tests. On the other hand, we tested overhead bins, which already took up more space on the test stand. We also tested an on-board trolley (103cm x 30,5cm) on our centrifuge and an oven (65cm x 36cm) on our waterproofness test stand. There is still room for improvement - larger units with the maximum dimensions of 90cm x 200cm can also be tested on our waterproofness test stand. On our centrifuge there is a little more space for larger units; with the maximum dimensions of 130cm x 200cm.