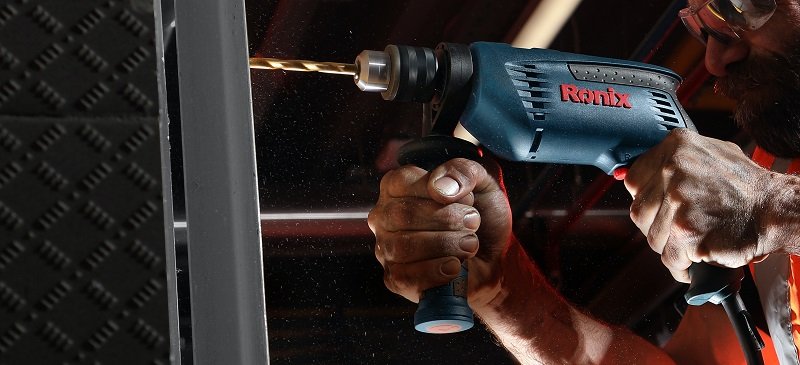 Compliance testing for power tools
Power tools have been a significant market for many decades, and the demand for laboratory testing to bring market-compliant products to market is high.
The reasons for the demand for power tools are manifold. A continuing construction boom in many countries, e.g. emerging countries and, not least, an increased demand for DIY tools due to the COVID-19 pandemic have recently caused sales to soar. The automotive industry, the wind energy sector and other industrial sectors have also seen a strong increase in the use of power tools. In addition, battery-powered tools as well as networked and smart tools are gaining ground.
Why are laboratory tests for power tools an important topic?
The relevance of safety standards is as high as ever. In view of high raw material prices, there is a growing danger that dubious manufacturers may cut corners on quality in production. Furthermore, certifications make it possible to sell power tools globally and thus open up new market segments. Verifiable compliance with the necessary guidelines and requirements strengthens the trust of dealers and end customers. Finally, regular inspections can help prevent failures.
Which products are classified as power tools?
The generic term power tools primarily includes hand-held and transportable solutions. Devices for which laboratory tests are relevant include in particular:
Drilling machines and hammer drills
(Rechargeable) screwdriving tools
Belt, angle and multi grinders
Circular and jigsaws
Planers
Routers
Electric tackers
Chain saws and other tools for garden maintenance
Laboratory testing for power tools: test areas and directives
High demands are placed on power tools in terms of electrical and mechanical safety. Ultimately, the integrity and health of users depends on flawless functionality as well as factors such as compliance with noise limits. A selection of the most important test aspects for power tools are as follows.
Chemical analyses according to RoHS Directive 2011/65/EU
The implementation of the RoHS(Restriction of certain Hazardous Substances) directives, including 2011/65/EU, has been mandatory for all electrical equipment since 2019. They regulate the use of certain harmful substances, including heavy metals such as lead and chromium VI as well as plasticizers. The focus is particularly on environmental protection when disposing of tools and consequently also on protecting employees in the recycling industry. Polycyclic aromatic hydrocarbons, or PAHs for short, can cause cancer and alter genetic material. Compliance with PAH limit values is, among other things, part of the laboratory tests for the GS mark (Tested Safety).
Testing of electromagnetic compatibility according to EMC Directive - 2014/30/EU
Power tools, like any electronic device, emit electromagnetic waves. The EMC Directive aims to ensure that this radiation does not cause interference to other equipment when operated correctly. Relevant harmonized standards in this context include EN 55014-1 and EN 55014-2 (Electromagnetic compatibility - Requirements for household appliances, electric tools and similar electrical equipment).
Testing of wireless networked tools according to the Radio Equipment Directive 2014/53/EU
Many modern power tools can be controlled wirelessly by the user via mobile devices or require wireless connections to communicate with various accessory components. Examples include remote-controlled sprinkler systems or robotic mowers, which often need to both detect garden boundary markings and communicate with their base station. Such tools fall under the Radio Equipment Directive 2014/53/EU. Harmonized standards also exist for this directive, such as EN 5038-05 (Product standard for demonstrating the compliance of base station equipment, when placed on the market, with limits for the exposure of persons to radiofrequency electromagnetic fields (110 MHz to 100 GHz)).
Functional safety
Functional safety concerns various aspects that can trigger dangerous situations in the event of damage. These are described in the IEC 61508 series of standards - Functional safety of control systems.
Electrical and mechanical safety tests according to the Machinery Directive - 2006/42/EC
The requirements of Directive 2006/42/EC (Machinery Directive) are aimed at mechanical, electrical and functional safety. Their compliance is mandatory for CE marking. It is especially important because of rotating parts on flex, planer, drill and other tools. It is implemented by national legal acts; in Germany by the Product Safety Act (ProdSG) or the 9th Product Safety Regulation. Important harmonized standards in this context include EN 60745-1 and DIN EN 60745-2 (Hand-held motor-operated electric tools - Safety).
Tests according to Low Voltage Directive 2014/35/EU
Many power tools fall within the voltage limits 50 - 1000 V for alternating current and 75 - 1500 V for direct current. Therefore, you must comply with the requirements of the Low Voltage Directive 2014/35/EU (LVD). For example, an important harmonized standard in this context is EN 60335-2-45: Safety of household and similar electrical appliances - Part 2-45: Particular requirements for portable electric heating tools and similar appliances.
Noise emissions
Noise can be hazardous to health. According to EC Machinery Directive 2006/42/EC, manufacturers and distributors of machinery are required to declare noise emissions. The Outdoor Directive 2000/14/EC - DGUV - regulates the same for machines that are used outdoors, such as chain saws or leaf blowers.
What other standards and certifications are there?
Additional standards apply to various individual tools or groups of tools:
DIN EN 50632-1 VDE 0740-632-1:2020-04: Hand-held motor-operated electric tools - Dust measurement method (for tools with dust emissions)
DIN EN 61176:1995-02: Test methods for determining the performance characteristics of hand-held electrically powered circular saws
DIN EN 62841-1:2016-07: Electric motor-operated hand-held tools, transportable tools and lawn and garden machinery – Safety
DIN EN IEC 55014-1: Requirements for household appliances, power tools and similar electrical equipment with regard to electromagnetic compatibility
Finding laboratories for testing power tools
The manufacture and sale of power tools are subject to numerous standards and regulations, depending on the product group, material properties, sales territory and other factors. With testxchange you can find suitable laboratories for product testing and for obtaining relevant certificates. Simply send us a free request.