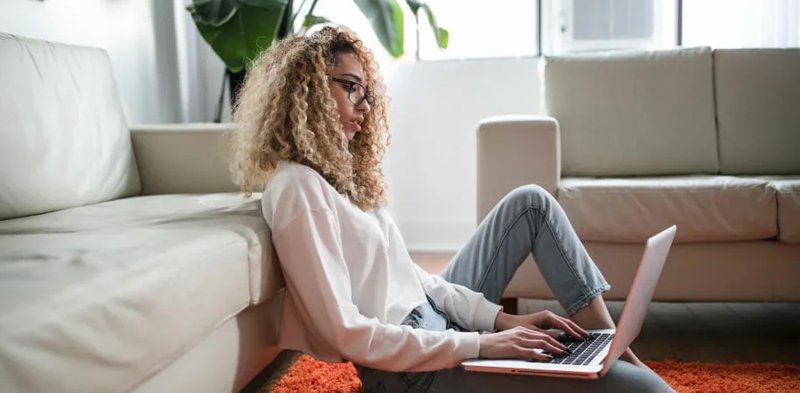 Download testing standards and other standards online
From which online sources can standards be downloaded as PDF files? And where can they be found at the lowest price?
Standards play an important role in almost every industry. Particularly important are so-called testing standards, which specify the test methods according to which materials or products such as cosmetics or automotive components must be tested to meet legal and other requirements. The knowledge of such testing standards is important for several parties. On the one hand, manufacturers must know the requirements that are relevant to their products in order to be able to take these into account from the very beginning of development and production. On the other hand, testing laboratories need to know the detailed content of a standard and, if necessary, procure the necessary equipment to be able to carry out tests according to this standard. But where do manufacturers, laboratories and other players obtain the testing standards they need?
Different sources for harmonized standards
Today, a large part of all standards is created in international cooperation between different national standardization organizations. These include DIN, A.S.I., SNV as well as UNE, AFNOR and UNI. In international organizations such as ISO and CEN, they jointly develop ISO standards or European EN standards. Subsequently, the national standardization organizations setters (in the case of EN standards) each issue their own version adapted to the respective national language, such as a DIN standard in Germany or an ÖNORM in Austria. These national standards are usually distributed by special publishers such as Beuth-Verlag, which publishes DIN standards. In addition to printed versions, almost all of these publishers now also offer digital editions, for example in PDF format, which can be downloaded online in just a few minutes. No matter where you are, you can access a wide range of testing standards in various language versions via the Internet at any time, which can be purchased with just a few clicks.
Get test standards at the best price
Since the various national versions of a testing standard are virtually identical in terms of content, users have a choice when it comes to the various online offerings. English language versions of EN standards, for example, are not only offered by the British standards organization BSI as BS-EN editions. DIN also has English translations of numerous DIN-EN standards in its portfolio. The same applies to the Estonian organization EVS. If you do not care about the publisher, it is worth comparing prices here. The BS-EN standard BS EN 1827:1999+A1:2009, for example, is currently available in digital form for £ 120. The English-language version of the DIN equivalent is already somewhat more favorable with at present € 128.55. The English version of the standard published by the Estonian Centre for Standardisation is currently available for only € 19.32. Those who only need online access to the document for 24 hours can currently obtain it for just € 2.32. Depending on what you need the standard you are looking for, it is therefore advisable to compare the various options for obtaining it.
Download VW standards and other OEM standards
Are you looking for factory standards from OEMs like VW and other manufacturers? Then you are not alone, because these standards are searched for and requested online by many companies. However, unlike standards published by national and international standard setters, factory standards are in most cases not easy to purchase. Instead, the respective OEM, as the publisher, is responsible for monitoring which suppliers have access to these documents. The companies that are granted access to an OEM standard can then obtain it in different ways depending on the OEM, for example, via a special online portal for suppliers where the standards provided can be digitally downloaded.
Download ISO standards
There is an important difference in the standards developed by international organizations such as ISO and CEN: The EN standards prepared by CEN always have to be converted into the format of the different national standards before they can be purchased from the national standards organizations. ISO standards, on the other hand, can also be purchased online and downloaded directly from ISO. Payment is only possible in the currency Swiss Francs (CHF). Alternatively, the original ISO Standards can also be purchased from the various ISO member organizations in other currencies. The IEC, the organization responsible for the standardization of electrical and electronic equipment, also has its own online store where payment can be made in CHF.
Order standards as print edition
Before the breakthrough of the Internet, testing standards and other standards were only available in printed form. And even today, most publishers still offer their standards as print copies. Which of the two options, printed or digital, is preferable here, and which is cheaper? On the one hand, the printed version allows quick reference without a network connection or electronic device for viewing. On the other hand, the digital PDF version is more compact, quicker to order and can be searched for individual keywords more quickly using the search function of the viewing program. There is usually not much difference in price between the two options. While in some cases there is a slight surcharge for the printed version, in many other cases the price is identical, so that only additional shipping costs for the print version are incurred.
Find testing labs for testing standards
Have you found the testing standards you are looking for and are now looking for a testing laboratory that can perform the required tests according to these standards? Then a free request via the online platform testxchange is usually the fastest and easiest way. Here you can use a simple online form to specify the test standards for which you require a testing laboratory. In just a few minutes you can enter your testing requirements, for example, whether the laboratory must be accredited for a specific standard. Then simply wait and see and receive offers from suitable test laboratories. Try it out now!