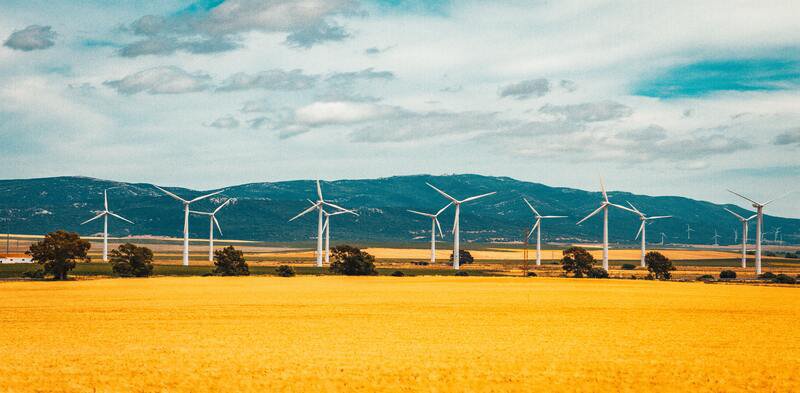 European Ecodesign Directive (2009/125/EC): what you need to know
What is the European Ecodesign Directive and what is its significance in the EU's effort to protect the environment? Here is an overview.
What is the Ecodesign Directive?
The Ecodesign Directive (2009/125/EC), established on 21 October 2009, is a framework Directive that sets out the requirements for ecodesign related to environmental parameters that manufacturers must meet for their products to carry the "CE" marking. The Directive covers products that influence energy consumption during use, including products that use, generate, transmit or measure energy. The Directive also covers products related to energy, such as windows, insulation materials, or certain products that consume water, such as boilers or dishwashers. The Directive aims to reduce the overall environmental impact of products, including resource consumption and pollutant emissions, by focusing on sustainability principles throughout the entire product life cycle.
The Directive's scope. Which products are covered?
Most energy-consumption and energy-related products can be regulated by the Directive, and it applies to all energy sources. Nevertheless, since the Directive only defines the framework, products complying with it cannot be developed until specific national implementation measures have been published. It applies to both domestically produced products and those imported into the EU. The Ecodesign Directive (2009/125/EC) covers the following products:
Air conditioners
Domestic ovens and range hoods
Electrical lamps and luminaires
Household dishwashers
Household refrigerating appliances
Household tumble driers
Household washing machines and washer-dryers
Local space heaters
Professional refrigerated storage cabinets
Residential ventilation units
Solid fuel boilers and packages of a solid fuel boiler, supplementary heaters, temperature controls, and solar devices
Space heaters, combination heaters, packages of a space heater, temperature control and solar device and packages of combination heater, temperature control, and solar device
Electronic displays and televisions
Vacuum cleaners
Water heaters, hot water storage tanks, and packages of water heater and solar device
Air heating products, cooling products, high-temperature process chillers, and fan coil units
Circulators (glandless standalone circulators and glandless circulators integrated into products)
Computers and computer servers
Electric motors
External power supplies (no-load condition electric power consumption and average active efficiency of external power supplies)
Fans driven by motors with an electric input power between 125 W and 500 kW
Simple set-top boxes
Small, medium, and large power transformers
Standby and off mode electric power consumption of electrical and electronic household and office equipment
Water pumps
Welding equipment
Refrigerating appliances with a direct sales function
Harmonized standards
To see the links to the harmonized standards published in the Official Journal as part of the Ecodesign Measures, you have to go to the official website of the European Commission. For example, if you need to check whether there are harmonized standards for air conditioners, they are also available on the Commission's website.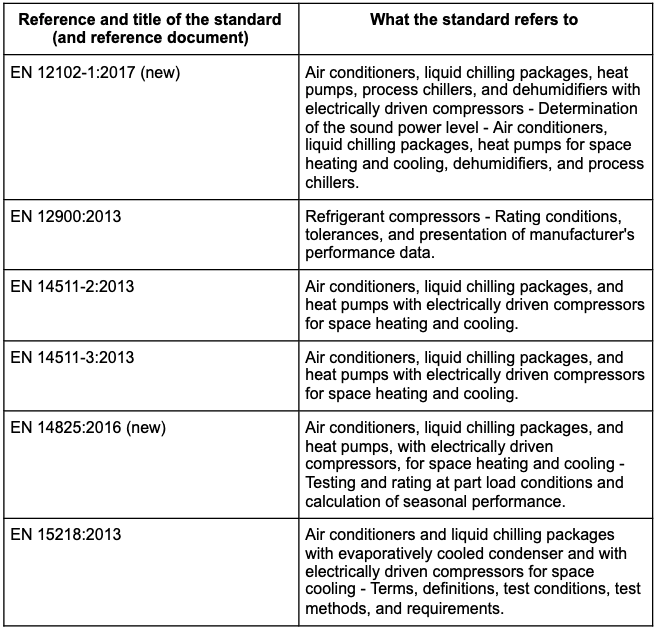 In addition to this information, you will also find Implementation Measures that may be useful for you to obtain certification and to bring your products to the EU market. These measures will allow you to check whether your product falls within the scope of the Directive. Only after the product meets the mandatory requirements can the manufacturer apply the CE marking and distribute it in the EU.
How is the European Union market supervised?
National market surveillance agencies monitor whether EU products comply with the relevant requirements. See the list of national contact points (sector 23) responsible for market surveillance under the Ecodesign Directive.
Testing lab for 2009/125/EC
Do you know what tests your product must pass before it can be launched on the market? Which labs can test these standards? If you need help, you can take advantage of testxchange by filling out the free request form on the website.