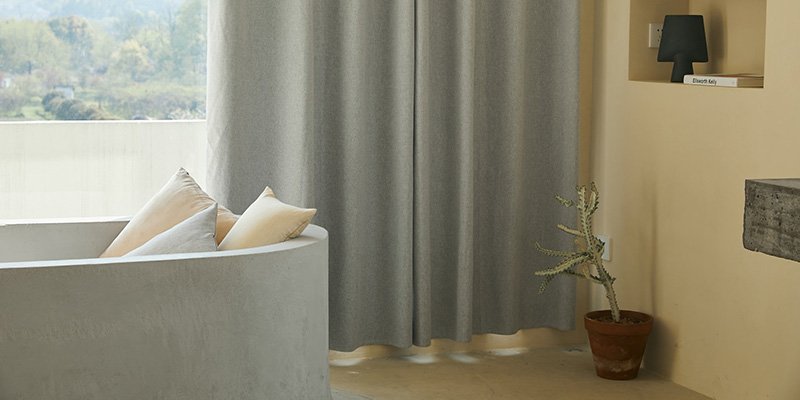 Flammability testing for textiles
If you plan to sell textile products in any market around the world, flammability testing is an important requirement. Which are the testing standards that you should know?
Home textiles, such as curtains, bedding, and upholstery, play an important role in creating a comfortable and inviting living space. However, it's important to remember that these textiles can also be a fire hazard if they're not made with safety in mind. This is even more important for textiles in public buildings that are frequented by a high number of people. To ensure that textiles are safe for use, they must undergo fire safety testing to meet various international standards. What kind of products do such standards apply to, and what are some of the most important testing standards for them?
Textiles in need of flammability testing
When it comes to flammability testing, there is one category of textiles for which this kind of testing is especially important, and that is textiles in public places. These textiles, if unsafe, may pose a risk of fire hazard for a large number of people at a time, which is why they usually require even more stringent fire testing. Examples of such textiles include:
Upholstery and curtains in hotels, hospitals, schools, and other public buildings.
Wall coverings and floor coverings in public spaces.
Textiles used for tents, awnings, and other temporary structures.
Textiles used in transportation, such as on airplanes, trains, and buses.
Examples of textiles used in private homes, on the other hand, usually require less stringent fire testing. Examples of such products are, among others:
Bed linens and towels.
Clothing and curtains.
Carpets and rugs.
Furniture coverings and upholstery.
Even if regulations on home textiles may be less stringent, it is still important to choose products that are fire-resistant to help prevent the spread of fire in the home. In a variety of countries, there are building codes and regulations that explicitly require certain levels of fire resistance in textiles used in homes.
ISO 12952: ignitability and burning behavior of bedding items
One of the most widely recognized standards for home textiles is ISO 12952. It actually is a group of standards ranging from ISO 12952-1 to ISO 12952-4, which are about the flammability of bedding and sleeping bags. Such items may catch fire from a smoldering cigarette or from a lit match, as it has happened to many people in the past decades. Some tests included in ISO 12952 are the vertical flammability test and the horizontal flammability test, which measure how quickly a textile ignites and spreads flame. The standard also includes a test to evaluate the amount of smoke produced and the amount of toxic gas emissions when the textile burns.
EN 1102 for curtains and drapes
Another important standard for textiles is EN 1102. This standard is used to evaluate the flammability of curtains and drapes. This standard references the method for testing flame spread laid out in standard EN ISO 6941. In this test, 3 test specimens are first cleaned and dried, and then ignited. To measure the flame spread behavior, the time between ignition and burning through of the marking thread is measured.
DIN 4102 for building materials
Legislation on testing requirements for textiles can vary from country to country. One example for an important national standard in Germany is DIN 4102, a standard for testing the burning behavior of building materials, which includes textiles. The testing defined in DIN 4102 includes the so-called fire tunnel test. This test is performed in a special chamber designed to simulate a fire scenario. The test sample is hung vertically in the tunnel and exposed to a flame for a limited time, while a constant stream of air is directed up through the tunnel. Afterwards, the sample is removed from the tunnel and it is measured how much of the sample has been destroyed. The temperature of the smoke that is produced is measured as well.
EN 13501 for building elements
Similar to the German standard DIN 4102, the European standard EN 13501 also focuses on the flammability of building elements, which can include textiles. The test methods described in this standard cover additional parameters such as smoke development and the production of falling droplets or particles. In the course of the testing, samples are heated with a radiant heater, and they are incinerated repeatedly at the edges. The falling droplets are then collected and their size is measured, and the results are used to determine the flammability of the material. In general, the smaller the droplets that fall from the material, the more flammable it is considered to be.
Testing labs for textile flammability testing
In order to make sure that textile products comply with the national and international regulations that apply in the target market, manufacturers and importers must ensure that the required tests are carried out and passed before a bedsheet, curtain, drape or similar textile product is released into the market. When it comes to testing according to a specific standard such as the ones mentioned above, it is usually advisable to choose an accredited testing laboratory that has the respective standards in its accredited testing scope. Finding a lab that meets these requirements, however, can be challenging. One relatively simple way of finding such a testing service provider is submitting a free request using the testxchange online platform. After completing a short online request form, the request is shared with several laboratories at the same time. Qualified staff from these labs can then reply to the request and send offers for the flammability testing that is needed.