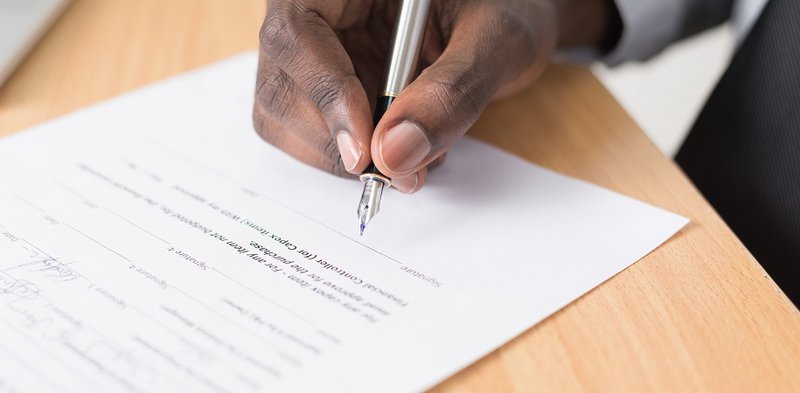 How to identify fake certificates for respiratory face masks
How do you know whether the certificates provided by your trading partner are sufficient to sell face masks and other PPE in the EU?
As mentioned in our article on accredited laboratories for respiratory face masks, the demand for mouthguards and filtering face piece (FFP) masks continues to grow all around the world. And as explained in the same article, there is no way around an accredited testing laboratory if you as an importer or manufacturer want to market a new face mask or other personal protective equipment (PPE) in the EU. It therefore seems obvious, especially for importers, to purchase protective masks from a supplier who can already present a test report and certificate issued by an accredited laboratory. But be careful: In recent weeks, more and more cases have emerged in which importers of respiratory masks and other PPE have received documents which, for various reasons, are not suitable for the intended purpose. Thus, they are insufficient if you want to want to meet the requirements for putting a CE mark on your product and eventually selling your product in the EU.
Documents from non-qualified body
An increasingly common case is documents issued by bodies that do not have the authority to test and/or certify a product according to certain European standards such as EN 149. Often the authors of these documents, on closer inspection, do not even claim to do so. Instead, the document then simply contains non-binding statements by the authors, such as that they believe that a product meets the requirements for marketing in the EU. In some cases, these non-binding assessments do not refer to products themselves, but to test reports issued by third parties. However, if such a test report has shortcomings, for example in the form of a lack of accreditation of the testing body, a positive assessment by a third party does not help to sell the imported FFP masks, surgical masks or other articles in the EU in a legally compliant manner. Problems can already arise during customs inspections. Nevertheless, such documents often mislead many importers. Through clever wording, but also thanks to their "official" appearance and professional layout with letterhead and seal, they suggest that the desired requirements are met without explicitly stating this.
Fake certificates
While the documents described so far are in many cases misleading but do not contain false information, there is another category: certificates and test reports with false statements and/or falsified contents. These are now available in numerous variations. Some of these are, for example, certificates from certain Chinese testing institutions that state that a sample, such as a mouth-nose protection mask, has been tested according to a certain standard such as EN 14683, although they are not accredited for this standard. In other cases, the name and/or accreditation number of real European testing laboratories are simply used without these laboratories being informed or involved in the testing process in any way. While some of these forgeries appear dubious at first glance, many are elaborately designed and difficult for the recipient to recognise as false.
How can I tell whether a document is sufficient?
Especially for young and inexperienced companies that have entered the market for personal protective equipment at short notice, for example as manufacturers of mouthguards or FFP2 masks in the course of the current COVID 19 pandemic, it is usually very difficult to critically evaluate the documents submitted by the trading partner. Not only are the requirements for EU market access and the relevant test standards (e.g. European standards such as EN 14683 or Chinese standards such as GB 2626) complex issues, but the test protocols drawn up by the laboratory and the certificates issued are also difficult to understand without the appropriate specialist knowledge. It is therefore advisable to consult an independent and experienced body for this purpose in order to avoid expensive wrong decisions. The leading online platform for testing laboratories, testxchange, for example, has many years of experience in all aspects of testing, inspection & certification. To help companies meet the urgent need for respirators and other protective equipment throughout Europe, the organization now offers to critically review certification documents and test reports for such products. If you have any doubts about the documents you have received, you can send an e-mail to info@testxchange.com for prompt assistance.