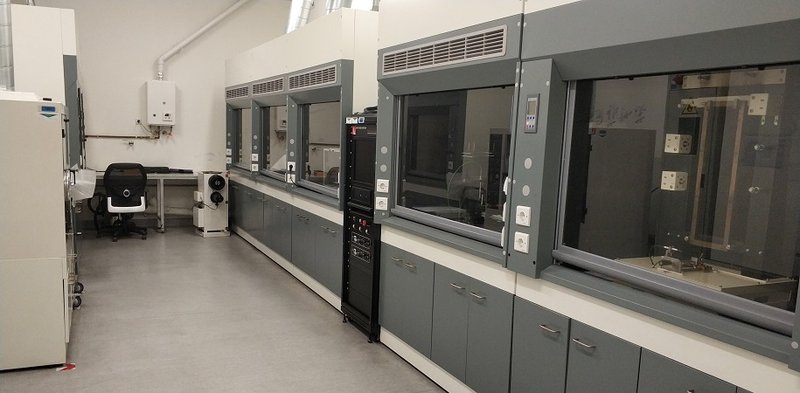 Interview: Xiaojian Wang from CCIC Europe-Testing S.L.
Xiaojian Wang is Managing Director of CCIC Europe-Testing S.L. in Barcelona. In an interview with testxchange, he provided insights on the topic of CCC certification in Europe.
Last week, we already dealt with the topic of Chinese CCC certification in Europe. A central role is played by CCIC Europe-Testing S.L. (CCIC EUT) in Barcelona, the only testing laboratory founded in Europe to date by the Chinese authority China Certification & Inspection Group (CCIC) and its subordinate China Quality Certification Centre (CQC). In an interview, we asked the Managing Director of CCIC EUT, Xiaojian Wang, about CCC certification in Europe.
Mr. Wang, what was one of the most exciting moments the CCIC EUT team has experienced since opening in 2015?
A quality manager who was over 60 years of age said to us, "You are an expert in homologation!" It was a great pleasure for us to see how much our work was appreciated by someone of his professional caliber.
Where do the majority of your customers come from?
Our main customers are car manufacturers and OEMs who want to export their products to China. Most of them come from EU countries. For example Germany, Spain, Slovakia, Slovenia, Poland, etc. By the way, in the automotive industry, it is normal for OEMs to build their factories near car manufacturers.
What advantages does CCIC EUT offer to European customers?
CCIC EUT is the first laboratory established by China Certification & Inspection Group (CCIC) and China Quality Certification Centre (CQC) outside mainland China. As an independent provider of automotive component testing services, our main goal is to help the automotive industry enter the Chinese market. The lab provides all major services related to CCC certification and CQC certification under one roof, including product testing, factory inspection, technical support, and certification training. At the same time, CCIC EUT also provides product testing according to ECE standards, FMVSS standards and VSTD standards (Taiwan). This means that international vehicle homologation from a single source need not remain a dream.
For which industries is CCC most relevant?
CCC means "China Compulsory Certification" and is also abbreviated as "3C". This system of compulsory product certification aims to evaluate whether products comply with the government-regulated technical requirements (the standards and/or technical specifications) in China, which usually relate to the protection of personal safety and health, the protection of the environment, and the maintenance of national security, and which must be implemented in accordance with national legislation. The general procedure is that a product catalog is formulated under the China Compulsory Product Certification System (CPCS), and the appointed certification body conducts the compulsory testing and inspection of the products listed in the catalog and/or the certified factories. The products listed in the catalog that do not obtain such product certification, and/or for which the certification mark has not been affixed in accordance with the regulations, may not be imported, sold, or used at the worksites in China. The CCC catalog includes 24 categories, for example: 1. electrical wires and cables, 2. electrical switches and equipment for protection or connection, 3. low-voltage electrical equipment, 4. household and similar electrical appliances, 5. motor vehicles, etc. The focus of CCIC EUT is on the homologation of motor vehicle parts.
How has the CCC certification process evolved since 2015?
On October 17, 2019, the announcement N44 of the State Administration for Market Regulation (SAMR) was published. 18 CCC products were thus removed from the CCC catalog, and 17 CCC products were switched to the self-declaration system. For the latter products, certificates will no longer be issued under the previously applied mandatory system. The enterprise must complete the self-declaration in accordance with the "Implementing Rules for Mandatory Self-Declaration for Product Certification", submit the information through the "Self-declaration Correspondence Information System", and affix the mandatory certification mark on the product to be imported into China, sold there, or used in any other commercial activity. After successful submission through the system, the system will issue a "Compulsory Certification Product Correspondence Self Declaration". This has the same effect as the Compulsory Product Certificate and imposes the same requirements for subsequent monitoring. In addition, CQC certification is planned for some products in the future instead of CCC.
What trends do you see for the future of the CCC?
The traditional conformity certification procedure is gradually being replaced by the self-declaration mode. This is good for companies, but it also means more responsibility and obligations. The recent CCC policy gives more space to stakeholders. However, the product still needs to be tested, and regular annual verification tests are required. The test result helps determine the regulatory and quality standards for the product - and consequently, the appropriate testing so you can sell, manufacture or distribute your product with confidence anywhere in the world. Our services include various knowledge, documentation, and testing offerings, including Conformity of Production (CoP) testing, technical support, and homologation services for European and non-European type approval compliance. With our full vehicle lifecycle technical consulting, we can assist clients in various global approval processes, provide multi-regulatory management, and interpret local standards for which we are not accredited, by performing a gap analysis to identify potential nonconformities. We stay abreast of all the latest changes to automotive regulations worldwide and can advise clients on best practices. This gives them a true one-stop solution for vehicle type approval. And because we operate internationally, we can work with clients wherever they are located.
Following the success of CCIC EUT in Barcelona, are you considering opening more sites in Europe?
Such decisions are made at the highest level. In any case, we will consistently pursue our current path. In the next two or three years, we plan to expand various product testing offerings and strive to be able to offer customers even more services during product development.
What is the most important advice you would give to a European company that needs CCC certification for a new product?
As the current Chinese certification regulations are always changing, European companies need to regularly educate themselves on the regulations before any certification. CCIC EUT can help with any issues related to entering the Chinese market.