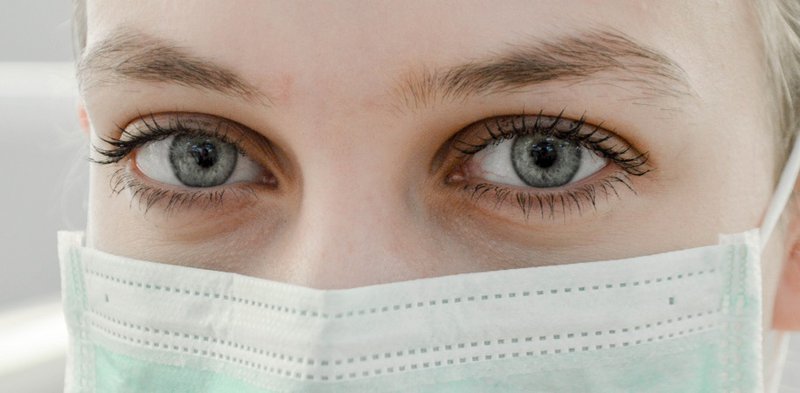 Testing and certification of respiratory face masks
What requirements must respirator masks and mouth/nose guards meet in order to be approved for sale in the EU?
Medical face masks, mouthguards or respiratory masks have been in high demand worldwide, and not just since the global crisis surrounding the coronavirus (Sars-CoV-2 / COVID-19). What legal framework and protection classes exist for these protective masks and according to which test standards are they tested by testing laboratories to obtain approval for sale?
PPE regulation (EU) 2016/425
In 1989, the European Economic Community (EEC) adopted Directive 89/686/EEC on the harmonization of the laws of the Member States relating to personal protective equipment (PPE). This directive also defined minimum requirements that manufacturers of respiratory masks within the EEC had to comply with. Among other things, it stipulated that the masks should ensure that the wearer was supplied with as clean air as possible and that they should restrict the user's field of vision as little as possible. In March 2016, Regulation (EU) 2016/425 (PPE Regulation) was finally published, replacing Directive 89/686/EEC. Among other things, the PPE Regulation introduced the obligation to issue a declaration of conformity for each new respiratory protection product. In addition, it imposes obligations not only on manufacturers but also on distributors and importers of respiratory protection masks. The regulation classifies protective masks in the highest PPE category. This means that type testing by an independent testing laboratory is required before the CE mark and the standard used for testing are applied to the product and packaging. The products may then be placed on the market in the EU.
DIN EN 149: Respiratory protective devices - Filtering half masks
One of the most important types of respiratory masks in many working environments are so-called particle-filtering half masks, which enclose the mouth and nose. The abbreviation FFP stands for "filtering face piece". In the DIN EN 149 standard first published in 1991 (as successor to DIN 58645-3), this type of protective mask is divided into three protection classes: FFP-1, FFP-2 and FFP-3: the higher the protection class, the lower the leakage and the higher the protective effect. While FFP-1 respiratory filters, for example, provide reliable protection against non-toxic and non-fibrous dusts, for example in mining, FFP-3 respiratory masks can also withstand toxic substances, droplet aerosols and microorganisms such as viruses, bacteria and fungi.
DIN EN 143 and DIN EN 14387: Particle and gas filters
Besides half masks, there are also separate filters that can be used in masks. A number of relevant testing standards also exist for this. An important example is DIN EN 143 for particulate filters, which was first published in 1991 and has been updated several times since then. If a respiratory protective mask is intended to protect not only against particles but also against toxic gases, however, the use of a gas filter is required. DIN EN 14387 is currently one of the most relevant standards for this type of filter. This standard, first issued in 2004, replaces, among others, the previously relevant DIN EN 141 and describes requirements, necessary markings and test procedures.
DIN EN 14683: Medical face masks
In the everyday life of most people, simple mouth and nose protectors (MNS) are most present and familiar. These are usually found for end customers in normal shops and are worn, for example, by many people in various Asian countries throughout the year in many everyday situations. This type of face mask plays a particularly important role as protection against infection in the medical sector, for example for hospital staff. For use in this sector, the face masks must be tested according to the DIN EN 14683 standard, which was first published in 2006. The standard defines a series of requirements and associated tests, for example on the bacterial filter performance of face masks.
Rapid face mask testing during the coronavirus pandemic
On March 13, 2020, the European Commission announced a temporary facilitation of market access for respiratory masks. The aim of this measure is to speed up the testing procedures for new respiratory protection products of this type in order to have sufficient emergency reserves available in case the stock of masks regularly tested in accordance with the PPE regulation should run out. In practice, this means that respiratory masks can be tested under an accelerated procedure for the duration of the Sars-CoV-2 pandemic. However, the market approval under this procedure is only valid for 12 months, so that a declaration of conformity in accordance with the PPE directive and a test in accordance with EN 149 are then required before the protective masks can continue to be marketed in the EU. In Germany, the accelerated test procedure is coordinated by the Central Office of the Federal States for Safety Engineering (ZLS). The ZLS has asked two renowned German test institutes to develop a test principle for Corona-SARS Cov-2 pandemic respirators, which was approved and published by the ZLS on 23.03.2020.
Testing laboratories for respirators and face masks
Global demand for respiratory masks and face masks will increase dramatically, especially in the event of pandemics such as the coronavirus (Sars-CoV-2 / COVID-19) in early 2020. Both existing and new manufacturers will then try to meet this demand with new respiratory protection products. In order to carry out the laboratory tests required to market these products, a test laboratory accredited for the relevant standard is usually required. To find several suitable laboratories of this type, a free enquiry on the online platform testxchange is usually the quickest and easiest way. The searcher fills out a short online form and then receives feedback from suitable testing laboratories.