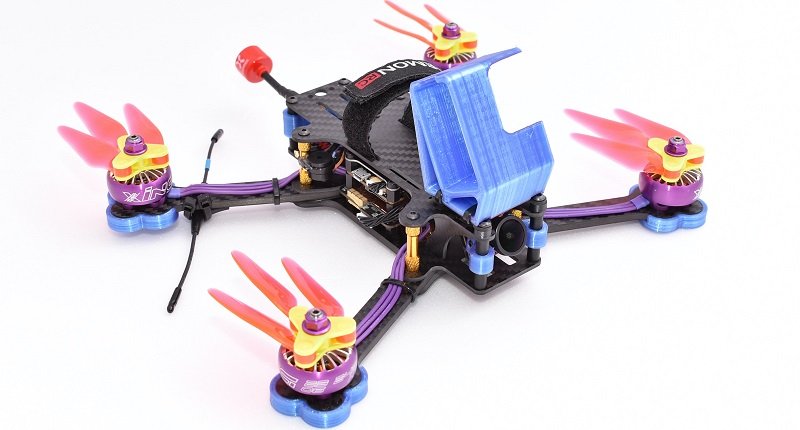 Plug and play? Product compliance of electronic toys
Which laboratory tests are needed to demonstrate the product conformity of electrical and electronic toys? An overview.
Board games and building blocks have long shared children's rooms with game consoles, talking dolls and remote-controlled cars. Electric and electronic toys are popular and often even "smart" thanks to advances in technology. The toy market is growing, and it's not just manufacturers who are benefiting. The growing consumer interest is also beneficial for importers and retailers. Provided the games are safe for children and comply with applicable guidelines and standards. Here is an overview of the most important standards for electronic toys.
The growth of the toy industry
Play promotes cognitive skills, creativity as well as social skills in children. And adults can also develop and improve these skills through play. However, the focus for most is certainly on the factors of fun, excitement and entertainment. Even in the field of education - for example, for the school subjects of mathematics, computer science, natural science and technology (MINT) - electronic games are becoming increasingly important.
Sales statistics seem to confirm this. According to the growth rate from Statista's Toys & Games Report 2020, sales of toys and games will amount to around EUR 44 billion across Europe in 2022 and will continue to rise. Of this, around EUR 12 billion in 2022 is currently attributable only to game consoles. This growth is being driven by increasing online sales, the constantly changing preferences of consumers, but also an increasing demand for high-quality and environmentally friendly toys.
What products are included in electric and electronic toys?
This segment includes all products declared as games or toys that are battery-operated or generally powered by electricity. These include:
Wirelessly connected toys ("smart toys")
Remote-controlled toys: cars (RC toys), robots, drones
Educational toys: educational computers and learning tablets, electric construction sets, interactive educational games
Musical instruments: electric drums, piano/dance mat, keyboard
Entertainment media: game consoles, VR goggles, karaoke machines, microphones, digital cameras, walkie talkies
Other toys: Talking stuffed animals, children's alarm clocks/watches, diaries, chess computers, trains, children's vehicles, flashlights, laser guns, game tables
What are the testing requirements for electrical toys and why are they important?
The Toys & Games Report 2020 shows that a large proportion of games and toys are manufactured outside the EU, mainly in China. The products may often have been tested and have certificates from laboratories there before importation. However, not all laboratories test equally extensively and carefully, which is why importers and retailers should not blindly rely on the test reports they receive. This is because, unfortunately, it often happens that imported gaming products do not fully comply with legal regulations and standards. Therefore, it is usually essential to have additional tests conducted by qualified testing laboratories.
Laboratory testing strictly in accordance with the specifications of the legislation ensures everyone - from manufacturer to consumer - that the toy complies with the requirements. Accordingly, the toy product has a sufficiently high quality and is safe for health. This way, retailers and manufacturers do not suffer any loss of reputation or sales due to products that have to be withdrawn from the market. On the contrary, they increase customer confidence through the tested quality of the goods. Compliance with the relevant requirements is also enormously important, especially for electrical and electronic toys.
Chemical analyses
Toy Directive 2009/48/EC
The Toys Directive sets out clear safety requirements for all toys and products traded in the EU that appeal to children in terms of shape, color and design. The specifications for the chemical composition of toys can be checked with tests from the EN 71 series of standards. For the vast majority of toys, the following standards may be relevant:
DIN EN 71-3: Safety of toys - Migration of certain elements
DIN EN 71-4: Experimental kits for chemical and similar experiments
DIN EN 71-5: Chemical toys, except experimental kits
DIN EN 71-12: N-nitrosamines and N-nitrosatable substances
RoHS Directive 2011/65/EU
The RoHS Directive (Restriction of certain Hazardous Substances) applies to electrical equipment in the EU and restricts the distribution of hazardous substances such as lead or plasticizers. This also includes electric toys.
Physical and mechanical tests
DIN EN 71-1 - Compression and tensile tests
Compression and tensile tests are used to examine toys to determine whether components become detached under these loads. If this is the case, such damage or broken small parts can be a health hazard, especially for small children (e.g. choking if swallowed or blocking of the respiratory tract).
DIN EN 71-2 - Flammability test
Tests according to this standard determine how quickly or slowly the installed materials burn. The more time that elapses before ignition (burn rate), the more time children have to react to the change.
EMC Directive 2014/30/EU
Any electronic device, toy or not, emits electromagnetic waves. To exclude interactions with other electrical or electronic products, so-called EMC tests are required.
Radio Equipment Directive 2014/53/EU (RED)
All products that receive or generate electromagnetic signals must be tested according to the requirements of the RED. This is because radio products such as remote-controlled cars, drones or wireless microphones can have a harmful effect on the health and safety of consumers, for example by interfering with other devices or even through cyber attacks.
REACH Regulation (EC) No. 1907/2006
The REACH regulation serves to protect the environment and people by authorizing and evaluating chemicals. Similar to the DIN EN 71-3 standard, listed hazardous substances must not be present in toys or other products, or only in certain concentrations.
How retailers and consumers can recognize safe electronic toys
If electrical toys have been tested and classified as safe in accordance with relevant guidelines and standards, they may carry test marks and quality seals. These - insofar as they are not counterfeit - enable retailers and consumers to recognize the safety of the games and toys.
In the EU, CE marking is mandatory for a large number of products. Toys must bear the CE mark, confirming compliance with European standards.
The packaging of the toy should show the name and address of the manufacturer and all importers. Likewise, a batch, serial or model number allows each product to be identified.
The German "Spiel gut" seal on toys stands for the safety and quality of the toy product. In order to bear the seal, the goods are tested according to various criteria.
A toy bearing the "LGA tested" test mark meets the given standards in terms of safety, usage properties and suitability or EMC.
In Germany, the GS mark (tested safety) also certifies that electrical and electronic toys and games are safe to use and safe for health.
Other relevant standards for electrical and electronic toys
Depending on the toy group and country of sale, other requirements may apply. These include, for example:
EU Drone Regulations (EU) 2019/947 and (EU) 2020/746: requirements exist if drones are not certified as pure toys under the Toys Directive 2009/48/EC.
Battery Directive 2006/66/EC: If the electrical toys contain rechargeable batteries and batteries, the directive specifies measures for, among other things, their labeling, return and disposal.
ANSI/UL 696: Standard for Electric Toys
ASTM F963: Toy Safety
CPSIA (Consumer Product Safety Improvement Act)
DIN EN 55016-2: Requirements for devices and equipment and specification of methods for measuring radio-frequency emissions (radio interference) and immunity to interference
DIN EN 62115: Electrical toys - Safety
IEC 60825: Safety of laser equipment
ISO 8124-1: Safety of toys - Part 1: Safety aspects related to mechanical and physical properties
ISO 8124-2: Safety of toys - Part 2: Flammability
ISO 8124-3: Safety of toys - Part 3: Migration of certain elements
Where to have electrical toys tested
Retailers and importers play it safe when they have electrical toys and games tested for safety features before they are sold. This is particularly recommended for products manufactured outside the EU. You can find out which tests are necessary and where you can have them carried out with testxchange. To do this, submit a free request on our platform.