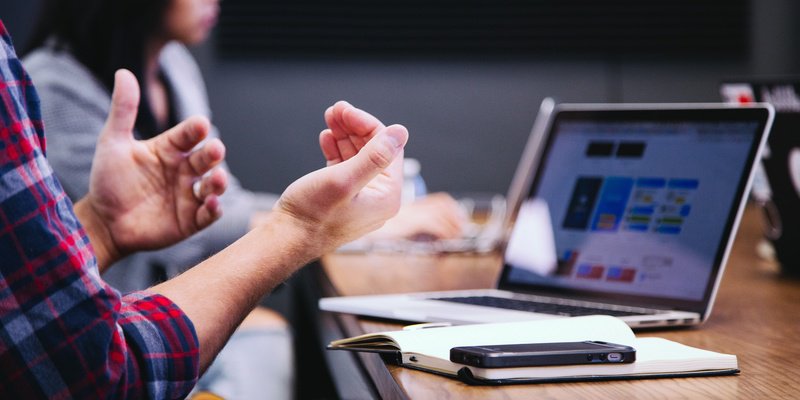 Qi certification - everything you need to know about wireless charging certification
More and more mobile devices can be charged wirelessly thanks to the Qi standard. Here we explain what this is all about and how manufacturers obtain Qi certification.
The Qi technology for wireless charging is becoming more and more widespread. What are the advantages and what requirements do products have to fulfill for the Qi certificate? We have compiled important information about the Qi standard and explained how device manufacturers obtain the Qi certification.
What is behind the Qi technology and how does wireless charging work?
Qi has stood for a global industry standard for wireless charging since 2008. It was developed by the Wireless Power Consortium (WPC), which also defines specifications for Qi certification. This guarantees that every device with a Qi seal is compatible with every Qi-certified charging surface. Charging is thus independent of brand and device. Numerous manufacturers support Qi because the standard guarantees interoperability in charging as well as allows freedom in the design of products.
The first cell phones with integrated Qi receivers were introduced in March 2011. This makes charging without cables possible through induction. Energy is transmitted wirelessly over a short distance by electromagnetic waves from the transmitter coil of the charging station to the receiver coil of the device to be charged. Unlike other wireless charging standards, Qi allows both low-power and high-power devices to be charged. To ensure the interoperability of Qi-compatible devices, Qi testing, as well as Qi certification, is required.
What is the role of the Wireless Power Consortium in Qi certification?
The multinational technology consortium WPC not only developed the global Qi standard for mobile devices. The WPC also continuously maintains this standard and manages the certification process. Thus, it ensures that every Qi-compatible device meets defined safety and energy efficiency standards and is compatible with every Qi charger. The Wireless Power Consortium was founded in 2008 and today consists of hundreds of members represented worldwide. The open group, which includes various well-known device manufacturers, is working toward a common goal: a globally accepted standard for wireless power transfer that is compatible with virtually all rechargeable electronic devices. More than 3,700 products already have Qi certification.
How do manufacturers obtain Qi certification?
To meet required interoperability and safety standards, all electronic products that are to be Qi-certified must undergo a rigorous certification process defined by the WPC. Devices that do not successfully pass this process will not receive Qi certification and therefore will not be allowed to display the Qi logo. The following steps are necessary for a product to achieve Qi certification:
The manufacturer of the product registers via an online form. Information on the product and the test laboratories in which it is to be tested must be provided (see steps 2 and 3).
The product must pass conformity tests by an authorized test laboratory. The laboratory uploads a test report to WPC as proof. Products are tested according to EN 303 417 (various requirements for wireless charging), EN 301 489-1 & -3 (EMC testing), or regarding their electrical safety.
In addition, the product must pass the interoperability test. In this process, it is tested with many already Qi-certified products with regard to its compatibility.
Each product must comply with the latest version of the Qi specification, with transition periods granted by the WPC.
The manufacturer of the product must be a Qi licensee and be/become a member of the WPC for this purpose. He must send the WPC a picture of his product after the tests, as the customer will receive it later, and indicate the type number.
In the last step, the product is entered into a product registration database (Qi Certified Product Database) and is considered Qi certified.
What are the advantages of Qi certification?
The Qi standard for wireless charging has advantages for manufacturers and consumers alike. The biggest advantage is that Qi-certified (receiver) devices do not require a cable to charge the battery. This eliminates the familiar tangled cables for consumers and saves manufacturers from having to deal with connectors and charging contacts that are susceptible to wear and tear. Two significant benefits of Qi are also universal compatibility and the electrical safety of wireless charging devices.
Through Qi certification, a manufacturer confirms to consumers that their wireless device is compatible with any other Qi-certified charger - regardless of brand, manufacturer or country of origin. Any certified device from the WPC can be charged with any Qi charger.
In addition, products from the Qi registration database are safe for users. Qi standard devices have heat protection and even detect foreign objects. This prevents the charger from charging if, for example, a coin or paper clip is placed on it. In addition, the coils of the devices are often completely covered with a casing, which makes them less sensitive to water. This is not only very advantageous for electric toothbrushes, but also for all other Qi-enabled devices like smartphones or headphones.
Which devices are suitable for Qi certification?
So far, the Qi standard can be used for electronic devices with a power of 5 to 15 watts. In addition to smartphones, this power range applies, for example, to tablets, headphones, PC monitors, and cases as charging stations, smartwatches, power banks, or cell phone cases with batteries. Accessories with integrated power banks such as backpacks and even furniture or lights are also on the market as Qi chargers. The further development of the standard will soon make wireless charging possible for numerous other devices such as laptops, drones, or kitchen appliances.
How consumers determine whether a product is Qi-certified
A product that has passed all tests for Qi certification may be marked with the Qi logo. Because it is known that various dubious manufacturers and suppliers try to market their products with fake Qi logos, the WPC publishes all Qi-certified devices in a database. In this database, a product can be searched for by brand name, product name, or type number. Looking in the database is the surest way to check whether a device has actually received Qi certification. This is because there are also manufacturers who make misleading statements and advertise devices as "Qi-compatible", "Qi-compliant" or "works with Qi" even though there is no Qi certification.
Achieving Qi certification with testxchange
Qi devices are increasingly conquering the mass market. In public areas such as restaurants or airports, you can increasingly find charging areas where consumers can charge their smartphone by placing it on top. If you want to use the Qi standard for your devices, we can help you on your way to Qi certification. Register on our platform to get our support for free and find labs to test your products.