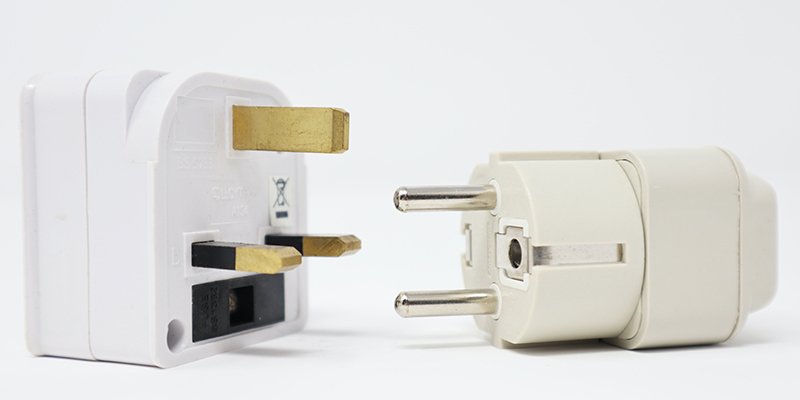 Reasons to conduct RoHS compliance testing
RoHS compliance ensures that products do not contain any hazardous materials. It is important for the safety of human health and the environment. To comply with EU regulations, RoHS testing must be done.
In June 2006, the EU's "Restriction of Hazardous Substances Directive" (RoHS 1) took effect to protect people and the environment from dangerous compounds. In most electrical and electronic devices, harmful and hazardous substances are restricted by this directive from the European Union.
RoHS testing determines if the object being tested contains banned substances. Mainly, these substances severely pollute landfills and even cause workers to be exposed to hazardous substances during manufacturing and disposal. Moreover, it ensures that the products used by consumers are safe.
Besides, there are several other reasons for conducting RoHS compliance testing on your products. In this article, we will discuss in detail what RoHS testing is & what the reasons are for conducting it.
So, without any further ado, let's delve into it.
What is RoHS Compliance Testing?
A directive developed by the European Union to limit the use of hazardous substances in consumer products is called the Restriction of Hazardous Substances (RoHS), also known as Directive 2002/95/EC. It requires manufacturers and distributors to certify that all of their consumer electronics and other goods do not contain any toxic materials.
In July 2019, the RoHS 3 Directive became fully effective, also known as "Directive (EU) 2015/863," which added more hazardous substances to the list.
What are the substances restricted under RoHS?
As per the RoHS Directive, ten compounds are prohibited that cannot be used in the manufacturing or marketing of electrical and electronic equipment (EEE) in the European Union.
Following are the compounds:
Cadmium
Mercury
Lead
Polybrominated biphenyls
Hexavalent chromium
Polybrominated diphenyl ether
Diisobutyl phthalate
Dibutyl phthalate
Butyl benzyl phthalate
Bis(2-ethylhexyl) phthalate
The above-mentioned last four phthalate plasticizers were newly added to the list on July 22, 2019 with RoHS 3.
Why is RoHS compliance testing important?
RoHS testing is crucial because some materials are quite harmful to human health and the environment. These products are primarily perceived as polluting landfills and posing health risks to workers.
RoHS compliance testing is essential for established and new manufacturers, marketers, distributors, and recyclers of electrical and electronic products. It even covers equipment imported to the European Union.
How is RoHS compliance testing conducted?
A RoHS compliance testing laboratory helps clients ensure they are compliant with RoHS. Its goal is to perform fast, reliable, and accurate RoHS testing.
Moreover, these labs perform component material tests to verify the ratio of banned chemicals. These facilities are mostly equipped with the tools to test for lead, mercury, cadmium, and hexavalent chromium.
Furthermore, they must determine whether the amount of restricted substances is below the maximum amount allowed.
0.1% - Cadmium
0.1% - Lead
0.01% - Chromium
0.1% - Mercury
0.1% - Polybrominated diphenyl ethers
0.1% Polybrominated biphenyl
0.1% - Bis(2-Ethylhexyl) phthalate (DEHP)
0.1% - Benzyl butyl phthalate (BBP)
0.1% - Dibutyl phthalate (DBP)
0.1% - Diisobutyl phthalate (DIBP)
Analytical testing approach
Analytical testing approaches are used to examine the physical properties of samples. Various analytical testing approaches are available depending on the substances to be examined.
1. XRF Spectrometry
In analytical testing, XRF (X-Ray Fluorescence) is probably the most common technique.
After high-energy X-rays are cast on the material, the secondary (or fluorescence) X-rays emitted by the compound can be used to determine its composition.
It is one of the most economical techniques available for analyzing homogeneous substances. The method works great for testing homogenous materials such as metal, glass and ceramics etc.
2. Chromatography
Chromatography involves chemically separating the components of a dissolved mixture. It allows you to identify and measure these components.
Using gas chromatography, phthalates, PBDEs, and PBBs can be identified in a sample along with their concentrations.
What are the reasons to conduct RoHS compliance testing?
According to the RoHS Directive, it is necessary to prevent risks to human health and the environment associated with manufacturing of electronics and electrical waste disposal. The RoHS Directive also ensures fair competition between EU manufacturers and importers of EEE while encouraging recycling.
RoHS testing applies to all electronic components, including ICs, PCBs, wires, solders, connectors, CPUs, and other electronic components. It does not apply to coatings or other non-electrical components, such as casings or insulators.
So, RoHS lab testing is required for the following goods, for example:
Electronic devices
Household utensils
Toy electronics
Power adapters
Power tools
Products for lighting
Is RoHS lab testing mandatory?
The RoHS Directive says importers and manufacturers must ensure compliance with the defined substance limits. The easiest way to do that is to get third-party lab testing.
There is a difference in the electronics industry, though, because a lot of the materials and components used there are already RoHS compliant. You do not have to get test findings from a third-party lab if your supplier can get test reports from their component suppliers.
Since many manufacturers of electrical equipment do not do not have access to such documents, this is harder than it sounds.
How to get RoHS compliance testing?
The question is, how can you test your items to ensure that they comply with RoHS standards, and what information must be provided to perform a meaningful RoHS compliance test?
If you do not have the time to conduct the test yourself, you can make use of testing that other supply chain members have already done. Then, you create your technical file using the data you have already collected.
During product testing, the lab measures the levels of specific limited elements in the homogeneous components of your products, such as:
X-Ray Fluorescence Spectroscopy (XRF) can be used to determine metal and alloy concentrations.
FTIR (Transform Infrared Spectrophotometer) is used to identify organobromine compounds like Polybrominated biphenyls (PBB) or Polybrominated diphenyl ethers (PBDE) that are used as flame retardants.
Scanning electron microscope (SEM/EDX) can be used to check for lead-free solders.
Atomic Absorption Spectrophotometry (AAS) determines lead and mercury in water.
Wet chemistry and spectroscopic techniques are also used for RoHS compliance testing to measure the levels of various RoHS chemicals in test samples.
For the EU Declaration of Conformity, you must explain how the relevant RoHS requirements are met according to the criteria outlined in Annex II of the Directive.
Moreover, keep in mind that different EU countries impose heavy fines for non-compliance according to their own laws and regulations.
What can happen if you do not have a RoHS test report?
Voicing two examples below:
There is the possibility that customs officials may not clear your merchandise for import.
Your product could also get caught up by market surveillance authorities in the future. Even though non-RoHS compliant components may not immediately cause safety concerns, the authorities might still ask you for test reports or even send your product to an independent lab for testing.
In the EU, RoHS Directives have been applied to all electrical goods sold since 2006. Several products are covered by the RoHS Directive, including lighting equipment, smartphones, computers, and culinary appliances (such as toasters and refrigerators).
Therefore, if you produce, import, or distribute items covered by the Directive, the commodities cannot contain more dangerous elements than allowed.
Final thoughts
Basically, RoHS was created to make sure that banned materials are managed appropriately. RoHS compliance is vital for public safety because exposure to some chemicals can cause various health problems. So, the environment, distributors, producers, and consumers are all benefiting from it.
The reason for conducting RoHS testing is to reduce electronics' negative effects on the environment and human health while ensuring that the manufacturing process is safe at all stages of the device's life. One first step to ensure compliance with RoHS requirements for restricted substances can be to find a suitable testing service provider using testxchange.