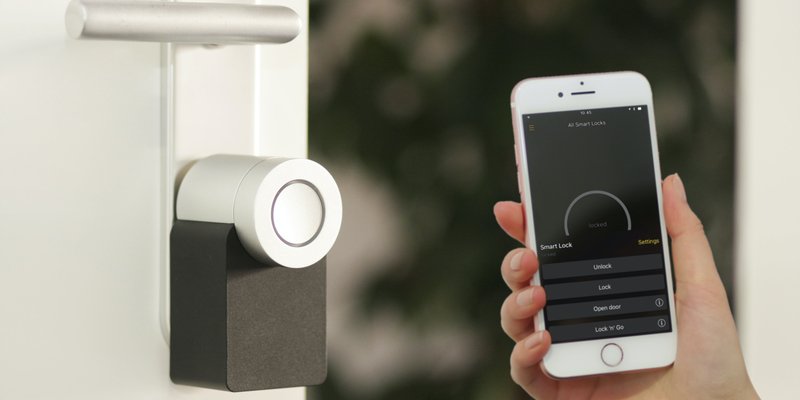 Smart home product certification and approval
How to ensure that smart home devices with embedded wireless modules meet EU type-approval requirements? Here's an overview.
Today's appliances and devices are increasingly being equipped with wireless capabilities to provide remote control to occupants and an integrated home management infrastructure. If you manufacture products with such functionality, it is very important to test them to meet European standards.
What is the history of smart home technology?
The term 'smart home' refers to a system of home devices capable of performing actions on their own and solving certain tasks without human assistance. The average observer may believe that home automation is relatively new. When it comes to consumer-friendly, affordable smart home solutions, this is true. Nevertheless, the advancements in technology that got us here have been occurring for a long time.
Nikola Tesla invented the toy remote control back in 1898, laying the groundwork for easily accessible, consumer-oriented automation. It took several decades for electrical appliances to become commonplace in homes. By the end of the 70s, after the development of the first dedicated X10 home control standard, remote-controlled appliances were truly integrated into various households. The development of so-called smart devices has been rapid throughout the 2000s. In 2012, 1.5 million home automation systems were sold in the US. When Amazon launched the smart speaker Amazon Alexa in 2014, it was initially marketed as a voice-controlled music solution. However, voice assistant Alexa added a new dimension of smart home functionality.
What are the most common smart home devices?
Smart devices have moved beyond luxury goods into the category of affordable items for ordinary people. The devices for a "smart home" can be divided into several main areas:
Microclimate (heating, ventilation, and air conditioning);
Electricity (lighting, etc.);
Water and sewage (treatment, distribution, and control);
Security (fire and burglar alarms, video surveillance);
Multimedia and home appliances (voice assistants, washing machines, refrigerators, and more);
What are the most common smart home technologies?
In the home automation space, there are four main protocols for wireless communication between devices: RFID, Wi-Fi, Zigbee, Z-Wave, and Bluetooth Low Energy (BLE). However, these are not the only standards on the market today. Other standards, or protocols, include X10, Insteon, Thread, and Universal Powerline Bus (UPB). Here is how those various technologies work:
Bluetooth Low Energy (BLE): In the past, communication between two devices that were near each other relied on short-range radio frequencies. Although now the technology is capable of mesh networking, it still suffers from some of the protocol's old range problems. Aside from this, the other primary benefit of it is security, as it employs government-grade encryption.
Wi-Fi: The majority of smart devices on the market connect to smartphones or hubs via Wi-Fi, and that makes sense because it is a widely available network technology that people are familiar with. A downside is that Wi-Fi is already used by many devices. Additional bandwidth-intensive ones could cause traffic congestion and signal interference.
X10: This is a communication protocol that enables the communication between smart home devices. The X10 transmits a signal over the main power supply wiring in the home, so you can control light switches, lamp holders, or outlets. Although alternatives are now available without some disadvantages of X10, along with greater bandwidth and functionality, X10 still plays a key role in home automation.
Z-Wave: Z-Wave, which transmits on 908.42 MHz, is a common protocol for smart home products. A mesh network is used in the protocol, and each smart device is turned into a node in the network. During this process, packets of data are passed from device to device until they reach their final destinations.
Zigbee: Zigbee uses a mesh network similar to Z-Wave. The frequency it generally runs on is 2.4 GHz. Due to its long-range, the frequency is used by many smart home devices. Because Zigbee is a low-power protocol and is secure, some developers prefer to work with it.
Insteon: By using Insteon, wireless and powerline protocols can be integrated. Because of its versatility, much of its equipment and hubs are relatively easy to install. The protocol is based on a mesh network, just like Zigbee and Z-Wave. This home automation technology uses both existing wires (power line) and radio frequency communication. In general, the main tasks of this protocol are lighting, security, and climate control.
Thread: Most consumers are not familiar with Thread because it is relatively new. Already over 250 smart home devices can be controlled over this protocol, and it has received attention from Google and Samsung.
Testing for smart home technology products
In order to ensure the quality of smart home products and make access to various markets possible, a number of tests should be performed. These tests include:
Electromagnetic compatibility (EMC) - intended to characterize the electromagnetic compatibility of an electrical or electronic product or device. This includes testing the immunity of the device or system to external interference. EMC measurements are the part of EMC testing that usually involves determining the emission of interference.
Over the Air (OTA) - testing antennas that have been integrated into a device with this test is perfect for determining their performance. Based on efficiency, spurious emissions, and return loss, these indicators indicate performance.
Specific Absorption Rate (SAR) - this test is a measure of the rate of energy absorption by the head, body, or limbs of a mobile device user when exposed to a radio frequency (RF) electromagnetic field.
Cybersecurity - for instance, ISO/IEC 25051:2006 and EN ISO 9241 (Ergonomics of human-system interaction) or penetration tests.
EU requirements for smart home technology products
The main requirements for EU market access are defined in several European directives and regulations. In the end, each product must have its own ID information, including:
CE mark
WEEE mark
FCM symbol
Energy label
Recycling symbols
Traceability information
Here is a list of important requirements that must be met before all of this information can be affixed to the product:
Radio Equipment Directive (RED) - 2014/53/EU (RED) establishes a framework for the placement of radio equipment on the market. The directive enables a single market for radio equipment by setting essential requirements for safety and health, electromagnetic compatibility, and the efficient use of the radio spectrum.
Ecodesign Directive - By defining the mandatory elements required for products to comply with the Ecodesign Directive (2009/125/EC), a framework is established for setting Ecodesign requirements for energy-related products.
Energy Efficiency Directive (EED) - This directive, adopted in 2012 (2012/27/EU), established a series of mandatory measures to help the EU achieve the goal of 20% higher energy efficiency by 2020. Under the EED, all EU countries are required to use energy more efficiently at all stages of the energy chain, from production to final consumption.
Electromagnetic Compatibility Directive (EMC) - Directive 2014/30/EU of the European Parliament and of the Council of 26 February 2014 on the harmonization of the laws of the Member States relating to electromagnetic compatibility (recast).
Waste from Electrical and Electronic Equipment (WEEE) - The Directive 2012/19/EU establishes measures to protect the environment and human health by preventing or reducing the negative effects of the generation and management of waste electrical and electronic equipment (WEEE).
Low Voltage Directive (LVD) - (2014/35/EU) ensures that electrical equipment within certain voltage limits provides a high level of protection for European citizens, and benefits fully from the single market.
EU Batteries Directive - (2006/66/EC) regulates the manufacturing and disposal of batteries and accumulators in the European Union to protect human health and the environment from hazardous substances such as mercury and cadmium.
Lithium Batteries: UN 38.3 - If your products contain lithium cells/batteries, they must pass certain tests. Tests under UN38.3 help ensure the safety of lithium-ion or lithium metal batteries during transportation.
Directive 94/62/EC: Packaging & Packaging Waste - (94/62/EC) deals with the problems of packaging waste and the currently permitted content of heavy metals in packaging. The directive obliges member states to meet the targets for the disposal and recycling of packaging waste.
Declaration of Conformity (DoC) - It is a document issued by either the importer or the manufacturer, which may include the following information:

Product identification/SKU
A brief description of the product
List of applicable EN standards and directives
A statement of relevant regulations to which the product complies
The name(s) and address(es) of the facilities involved in the design and manufacture of the product
Find labs for smart home testing and type approval
Would you be aware of the tests that your product needs to pass and the certifications it may need before it launches on the market? Which labs are qualified to test according to these standards, and which Notified Bodies are approved for examining your products? If you need help, you can take advantage of testxchange by filling out the free request form on the platform.