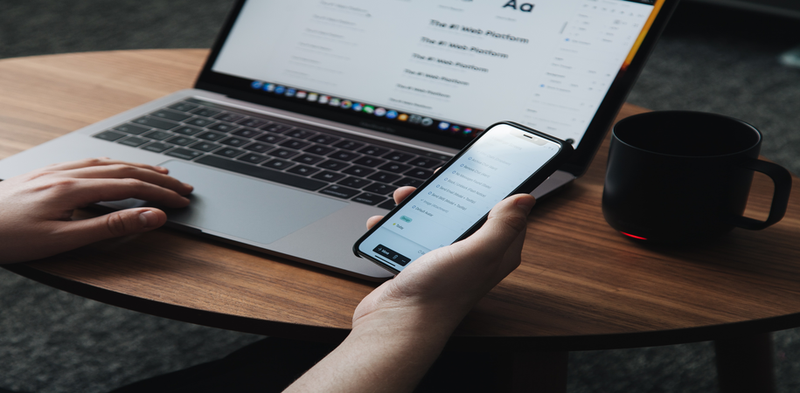 Which directives apply to consumer electronics in the EU
What are the most relevant EU directives for consumer electronics? An overview.
Consumer electronics play such a vital role in our day to day lives, that not having them around would make many life situations feel difficult by today's standards. They help us save time, effort and energy by simplifying our tasks and often even reducing them to a tap of a button. Since we spend most of our time working with consumer electronics, it is only fair to want the highest quality, meaning, the safest devices for our personal use. For this reason, in the European Union there are directives and regulations to ensure the users' safety. For example, in the EU, it is required by the law that companies that sell hair dryers, TVs, washers, and refrigerators need to be repairable for up to 10 years. This ensures a longer life for the consumer's benefit while also reducing waste. Likewise, consumer electronics also have to be in compliance with certain directives, which in time get transformed to national law, to make it safer for consumers. Here are some of the better known ones.
Low Voltage Directive (LVD) - 2014/35/EU:
The Low Voltage Directive, as the name suggests, ensures that electrical equipment that fall under the voltage capacity of:
50 to 1000 volts for alternating current 
75 to 1500 volts for direct current
provide the maximum level of protection for EU countries. The products that face this particular directive are laser equipment, power supply units, cables, and most of the home appliances that are commonly found in most kitchens like ovens, vacuum cleaners, hairdryers, toasters, etc. Since the directive only covers equipment that uses a particular amount of current, there are some products that do not have to comply with the LVD, and these are usually small devices that only use AAA batteries, USB powered devices such as USB flash drives, watches that use button cells etc. 
Radio Equipment Directive (RED) -  2014/53/EU
The Radio Equipment Directive sets a framework to ensure safety and health, electromagnetic compatibility and efficient usage of the radio spectrum. This also extends to other aspects like interoperability, access to emergency services, and compliance with respect to the combination of radio equipment and software. This directive is applicable to products that boast wireless connectivity such as WiFi/WLAN, Bluetooth, LTE, 5G, etc. RED also covers EMC, radio spectrum use. 
EMC Directive - 2014/30/EU
Have you ever heard those weird squeaky noises when you place your phone too close to your radio? The Electromagnetic Compatibility (EMC) directive keeps that in check. Any electronic device, when kept in close proximity with another, emits radio waves that can interfere with the functioning of the said device. The EMC directive keeps those side effects under control and makes sure that electrical and electronic equipment do not create too much electromagnetic disturbance.   
RoHS - 2011/65/EU: 
RoHS stands for Restriction of Hazardous Substances (in electrical and electronic equipment). This directive restricts the use of substances like lead, mercury, cadmium, hexavalent chromium, polybrominated biphenyls, polybrominated diphenyl ethers, and four different phthalates - Bis (2-Ethylhexyl) Phthalate, Butyl Benzyl Phthalate, Dibutyl Phthalate, Diisobutyl Phthalate - that are mostly found in plastics. These substances are deemed unsafe to the environment and even to humans during the process of manufacturing and recycling. The original RoHS 1 directive 2002/95/EC was replaced by the current RoHS 2 directive 2011/65/EU in 2013, which received the amendment 2015/863, also refered to as RoHS 3, later. RoHS 2 was brought about to include items like electrical/electronic equipment, cables and other spare parts into the directive to ensure maximum safety, while RoHS 3 adds 4 more substances (phthalates) to the original list. Some of the devices that this directive covers are earphones, speakers, refrigerators, smartphones, LED lights, etc. 
Checking all the directives that one's products need to comply with can be overwhelming, but one easy way to learn more about this is to submit a free request at testxchange. The platform can not only help with queries and doubts about which directives are relevant. It can also provide you with offers from suitable testing laboratories if needed. The platform keeps users informed about all stages of the process, right from the beginning until the end, with the help of an online dashboard.