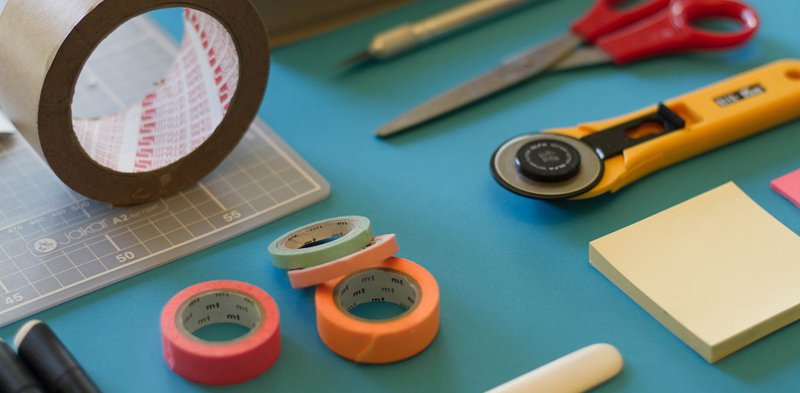 Tests for a firm hold: Adhesive tests at a glance
In today's blog post, we're looking at adhesive testing, which is hugely important to various industries. No matter where you look, almost everywhere you will come across objects whose manufacture would not be possible without adhesives. For which applications are adhesive process materials particularly relevant, what are their most important properties, and what test methods can be used to determine them?
Fields of application for adhesives
One of the most important areas of application for adhesives is the paper & packaging sector. In addition to all types of packaging, this also includes labels and paper products in which adhesives are used as binders. Other important areas of application are construction and home furnishings. Whether plastic floor coverings, wallpaper or windows, doors, and furniture made of wood-based materials: Adhesives are crucial in all cases. Even the production of shoes would be inconceivable without them, which has been like this for many decades. In medicine, adhesives are used not only for plasters but also to stop bleeding during operations, to fasten prostheses, and in many other cases. In vehicle manufacturing, many components such as engine and body parts are also glued together to achieve greater material stability than with welded joints. Similarly, in the manufacture of ever-smaller microelectronics, adhesives are indispensable for stably joining tiny elements, for example in smartphones.
Important properties of adhesives
Depending on the field of application, the requirements placed on adhesives differ. One of the most important properties is the degree of adhesive strength. While sticky notes should be particularly easy to remove, a TÜV sticker must hold particularly firmly even in wind and weather. On the other hand, bottle labels require adhesives that are resistant to ice water for storage in the refrigerator on the one hand, and that peel off easily when reusable bottles are reprocessed on the other. For frozen and microwave packaging, it is important that the adhesives used withstand very high or very low temperatures. Adhesives for furniture and house construction must withstand a wide range of different loads, from static loads on roof beams and various stresses on furniture edges to weathering resistance on windows and doors. Rubber floor coverings in heavily frequented public buildings, on the other hand, must withstand aggressive machine cleaning daily, while coverings in laboratories must be resistant to chemicals. Electrical conductivity and various other properties may also be relevant, depending on the area of application.
Test methods for adhesives
To test adhesives for all relevant properties, specialized testing laboratories apply various procedures defined by multiple national and international standards. In the case of structural adhesives, these mainly include mechanical tests such as tensile tests (DIN 53292), bending tests (DIN 53293), or shear impact strength determinations (ISO 9653). In addition, there are various chemical adhesive tests, for example, to determine the isocyanate content (DIN EN 1242). Testing laboratories also examine electrical resistance (DIN EN 13415), solubility (ISO 25179), thermal stability (ISO 10363), and many other factors.
Find laboratories for adhesive testing
Whether mechanical, chemical, thermal or other types of testing, you can find accredited (and non-accredited) testing laboratories for almost all relevant adhesive testing standards that can perform the testing procedures you need. Finding a suitable laboratory is not an easy task at first glance. Specialized online search platforms such as testxchange can help. Here, companies looking for laboratories for adhesives testing can use a short online form to describe the specific testing services they are looking for. They then receive direct feedback and comparative offers from suitable testing laboratories.