Chemical analyses
Chemical analyses are carried out for what purpose?
Chemical analysis is about characterising, identifying and understanding the quality of substances and materials used in individual products or manufacturing and industrial processes. To ensure compliance with regional, national and international regulations, manufacturers must conduct extensive chemical analyses throughout the supply chain. In this way, the use of substances that may be banned or harmful to health can be identified and remedied.
The analysis on a chemical basis provides information on whether limit values have been complied with and whether the substances contained are harmless. Examples of chemical analyses can be found in materials analysis, air analysis, water analysis, soil analysis, waste analysis and fuel analysis. If such an analysis is to be carried out, a sample of the respective product/material must first be taken. For this purpose, the testing institute often establishes a sampling strategy or technique, which also considers the sample logistics and the suitable transport of the sample.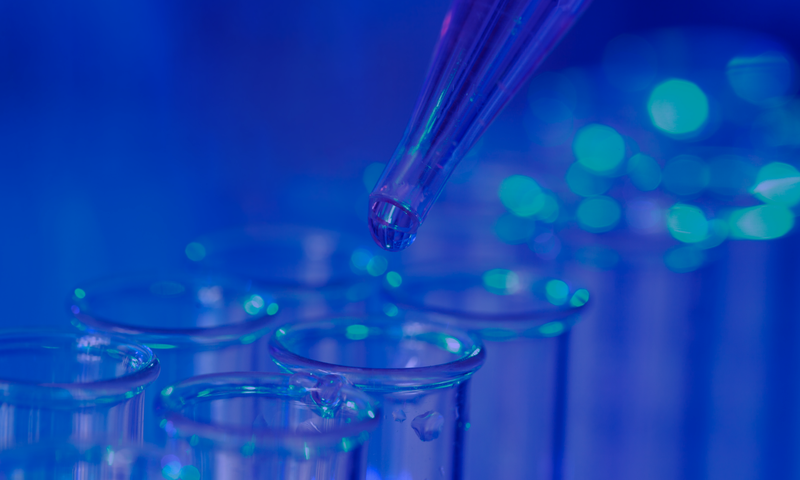 Within the framework of material characterisation, which is carried out with the help of chemical analysis, the chemical properties of materials can be determined. This is done, for example, by spectral analysis. Depending on the material to be tested, the test can be carried out stationary or mobile. In this way, unsuitable components can be detected early, and component failure can be avoided in many cases.
In the field of chemical analysis of medical products, the method of mass spectrometry with inductively coupled plasma (ICP-MS) is used, among others. With this method, inorganic and metallic elements can be detected during chemical characterisation. Chemical analyses for medical products are necessary to determine which substances can enter the human body, and this prediction provides information about the possible toxicity of the products.
Which products require chemical analysis?
Chemical analyses are required for many products to ensure safety for the consumer. In recent years, the detection limits for chemical substances have been reduced, and at the same time, the number of substances that require a chemical analysis has increased. When it comes to product approvals for products containing hazardous substances, chemical analyses are indispensable.
The REACH Regulation (EU) 1907/2006 is harmonised legislation that protects human health, animal health and the environment. The REACH Regulation regulates the registration, evaluation and authorisation of chemicals. For example, under the REACH Regulation, testing is carried out for the following substances:
Phthalates
Formaldehyde
banned azo dyes
PCP / TeCP
Heavy metals, chromium, nickel, etc.
Polycyclic aromatic hydrocarbons
Alkylphenols/alkylphenol ethoxylates
Chlorinated paraffins
Per- and polyfluorinated compounds (PFCs, PFOS, PFOA etc.)
Examples of products for which chemical analyses are necessary:
Children's toys, e.g. according to EN 71: Safety of toys.
Textiles, e.g. clothing, according to REACH Regulation (EU) 1907/2006
Consumer goods, e.g. according to DIN 54387-1: Testing of ceramic raw materials and materials
Plastics, e.g. according to DIN 51941-1: Testing of carbon materials
Metals, e.g. according to NF A06-308: Chemical analysis of steels and cast irons. Determination of nickel by spectrophotometric absorption
Automotive fuels (fuels, coolants, brake fluids, lubricants), e.g. acc. to DIN EN 590: Properties of diesel fuels
Medical products (disinfectants, pacemakers, implants), e.g. according to ISO 10993-18: Chemical characterisation of materials
Hazardous substances (biocides, chlorinated phenols, chemical residues or azo dyes), e.g. following ISO 10993-17: Toxicological risk assessment: Proof of permissible limits for extractable components
Where can I have chemical analyses carried out?
With testxchange, you can have chemical analyses carried out and benefit from a comprehensive network of partner laboratories that specialise in a wide range of chemical analyses. You can have your products tested according to the latest national and international standards (e.g. DIN, EN, ASTM, ISO, IEC, CISPR, and others). Particular attention is paid to sample collection and logistics.
Whether you distribute or manufacture products, testxchange is there to advise you. On request, our team of in-house project engineers will work with you to determine your chemical analysis requirements and advise you on selecting the most suitable test. Chemical analyses with testxchange are carried out quickly and can save you considerable costs.
Need chemical analysis?
If you need assistance in chemical analysis testing, you can contact us directly. If you are interested in other fields of testing, we will be happy to assist you as well.