Electromagnetic Compatibility (EMC) Directive
The EMC Directive and electromagnetic compatibility testing
Electromagnetic compatibility (EMC) testing assesses the interaction of electrical and electronic equipment or products with their environment and with other equipment or systems. If electrical devices or technologies are interconnected or located close to each other, they influence. To ensure that the equipment or systems do not generate electromagnetic interference or have their function impaired by such interference, the Electromagnetic Compatibility (EMC) Directive 2014/30/EU sets out rules for manufacturers and distributors of electrical and electronic equipment or complex machinery in the EU.
Why product conformity is essential for market introduction
Importers, manufacturers and distributors must demonstrate the conformity of their product as a prerequisite for introducing the product into the market. Placing a product on the market that does not comply with the rules carries a risk of sanctions: Distribution may be prohibited, or there may be problems with customs. In addition to the EMC Directive as the most crucial European regulation, there is also the Low Voltage Directive 2014/35/EU or the Radio Equipment Directive 2014/53/EU to be observed by manufacturers and product dealers of electrical and electronic equipment. All regulations are intended to guarantee the function of the devices and systems.
For this purpose, EMC testing is intended to ensure that equipment and installations are compatible as soon as they are placed on the market and put into operation. Compatibility exists if the products do not interfere with other equipment or radio and telecommunications traffic through electromagnetic emissions (interference emission) when used as intended. Similarly, according to the EMC Directive, electrical and electronic products must not themselves cause interference. An electromagnetic compatibility test can determine their immunity to interference, and electrostatic discharge (ESD) can be resolved with an electromagnetic compatibility test.
For which products is an electromagnetic compatibility test necessary?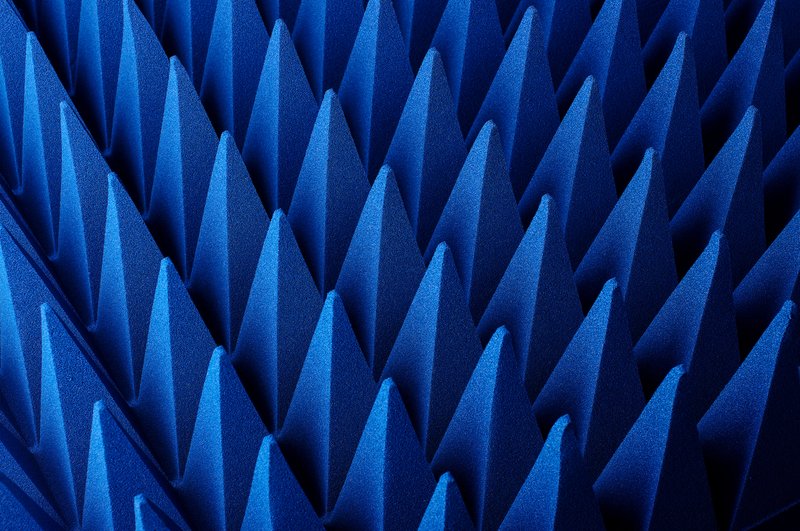 The regulations of the EMC Directive differ depending on the area of application of the devices, products or installations. For consumer electronics, for example, different rules apply to devices used in aviation. Additional regulations also apply in the medical sector or the automotive industry, such as ECE Regulation No. 10 for motor vehicle EMC or the Medical Devices Directive. Accordingly, different tests and test standards come into question. In general, immunity tests (SF) and emission measurements (SA) are tested within the scope of EMC tests. In addition, there are tests of electromagnetic fields (EMF) or radio tests, which are carried out in the laboratory or the operating environment.
Testing can already take place during the development of a product, but at the latest, before it is placed on the market. The variety of products to be tested is huge. Here are some examples:
Multimedia devices: amplifier, loudspeaker, camera
Household appliances: blender, coffee maker, dishwasher, microwave oven, refrigerator
Lighting: LED displays (TV, monitor), floodlights, streetlights
E-mobility: e-bike and e-scooter
Tools: drill, circular saw, lawnmower
Medical technology: pacemakers, MRT, EEG, laboratory equipment
Others: lithium batteries, AC adapters, electric motors, doors, IT systems
Where can I get help for EMC testing of my product in compliance with the regulations?
testxchange can help you find the proper lawnmower test for your electronic product or electrical equipment to ensure it complies with the Electromagnetic Compatibility (EMC) Directives or other relevant standards before going to market. Our experts are well versed in the requirements of the EMC Directive and different norms and standards and will be happy to support you during the development phase of your product. In addition, testxchange can refer you to suitable laboratories for testing, for example, for the following standards, codes or regulations (ASTM, DIN, ISO, EN, IEC, CISPR, and others):
EN 60335-1; VDE 0700-1:2020-08: Safety of household and similar electrical appliances - Part 1: General requirements
EN 61000-1-2; VDE 0839-1-2:2017-07: Electromagnetic compatibility (EMC) - Part 1-2: General - Procedures for achieving functional safety of electrical and electronic systems, including equipment and devices, concerning electromagnetic phenomena (IEC 61000-1-2:2016)
EN 55022: Information technology equipment - Radio disturbance characteristics - Limits and methods of measurement
EN 55024; VDE 0878-24:2016-05: Information technology equipment - Immunity characteristics - Limits and methods of measurement (CISPR 24:2010 + Cor.:2011 + A1:2015)
EN 55032; VDE 0878-32:2016-02: Electromagnetic compatibility of multimedia equipment and devices - Emission requirements (CISPR 32:2015)
EN IEC 60086-4; VDE 0509-4:2020-07: Primary batteries - Part 4: Safety of lithium batteries (IEC 60086-4:2019)
DIN EN 15194: Bicycles - Electric motor assisted cycles - EPAC
DIN EN 50632-1; VDE 0740-632-1:2020-04: Motor-operated electric tools -
EN 61547; VDE 0875-15-2:2019-02: Equipment for general lighting purposes - EMC immunity requirements (IEC 34/529/CD:2018)
EN 50370-1; VDE 0875-370-1:2006-02: Electromagnetic compatibility (EMC) - Product family standard for machine tools - Part 1: Emission requirements
EN IEC 60118-13; VDE 0750-11:2021-03: Electroacoustics - Hearing aids - Part 13: Electromagnetic compatibility (EMC), immunity to digital mobile radios (IEC 60118-13:2019)
Do you need electromagnetic compatibility testing?
If you need electromagnetic compatibility testing or other tests please feel free to contact us.