Radio tests
What you should know about radio tests

To meet all regulatory requirements, products that contain radio components must undergo radio testing. It's essential because wireless products use electromagnetic radio waves subject to strict health or equipment protection regulations, e.g. the Radio Directive 2014/53/EU (RED). The laws are designed to ensure safety and protect the health and safety of people and animals. The protection of other devices from electromagnetic radiation is also regulated in this way. Tests are carried out to determine whether the product complies with the limit values, whether interference or emissions emanate from the device, to what extent it is susceptible to interference and whether acceptable frequency ranges are not exceeded.
The Radio Equipment Directive (RED) specifies the test specifications for wireless energy transmission radio tests. The Directive applies to all equipment that uses radio. It also applies to equipment connected to public telecommunications networks. The connection system can be a cable or radio system, and it can also be optical or other electromagnetic systems. The type of equipment determines which tests are necessary. For example, on the transmitter of a radio product, the permissible range of the operating frequency, the magnetic field strength and emissions can be determined. On the receiver side, on the other hand, blocking, for example, can also be tested. Within the Directive on the Making Available of Radio Equipment 2014/53/EU (RED) framework, it is also regulated that the combination of software built into a radio device and the device itself must comply with the regulations.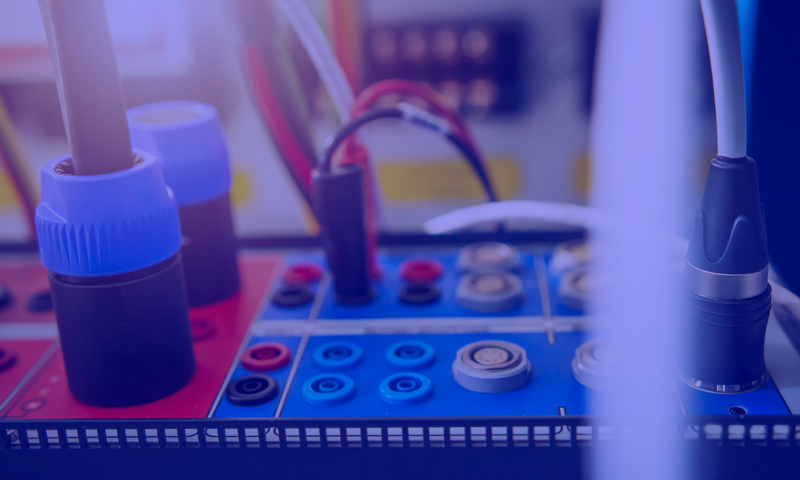 For wired electronic products and devices, interference with other devices or systems is determined or excluded with the help of an EMC test. The electromagnetic compatibility is measured, for example, concerning electrostatic discharge. EMC testing is necessary to ensure that electronic systems or products such as pacemakers do not fail in the event of certain disturbances.
Which products need a radio test?
While EMC testing is required for all electronic devices and systems, radio testing is needed for products that use wireless technologies such as RFID, short-range devices, WLAN, ZigBee, Bluetooth, radar, ultra-wideband, 2G, 3G, LTE or NFC. On the other hand, radio tests may be foreseen for products that use transmission over message and telephone networks.
This may include the following products or requirements:
Telecommunication products such as mobile phones and smartphones, e.g. according to ETSI EN 301 489: General technical requirements of radio systems or EN 301 908-1: IMT cellular networks (cf. also Art. 3.2 2014/53/EU (RED)).
Products for the smart home (coffee machine, toaster, intelligent light control), e.g. according to EN 55014-1:2018-08: Electromagnetic compatibility - Requirements for household appliances, electric tools and similar apparatus - Part 1: Emitted interference
Radio clocks, automatic garage doors, TV remote controls or radio switches, e.g. according to EN 302 208 V3.3.1:2020: Radio frequency identification devices operating in the band 865 MHz to 868 MHz with powers up to 2 W and in the band 915 MHz to 921 MHz with capacities up to 4 W (harmonised standard for access to the radio spectrum)
Products with wireless charging function, e.g. according to EN 61000-4-2:2009: Immunity to Static Electric Discharge (ESD)
Drones, e.g. according to the EU Drone Regulations (EU) 2019/945 and (EU) 2019/947
Short-range devices up to distance radar, e.g. according to ETSI EN 300 674: Radio parameters, characteristics of telemetry systems in road traffic
Products using satellite communications are tested, e.g. according to EN 303 372-2 (Earth Stations and Systems (SES) - Receiving Equipment for Satellite Broadcasting; Harmonised EN covering the essential requirements under Article 3.2 of the EU Directive 2014/53/EU) or EN 303 413 (Satellite Earth Stations and Systems (SES) - Global Navigation Satellite System).
Where can I have radio tests carried out?
You can have radio tests carried out with testxchange. We offer radio tests according to national and international standards such as DIN, EN, ISO, ASTM, IEC, CISPR, and others. We have several hundred partner laboratories at our disposal. If you are a manufacturer, OEM or retailer and would like to have your products radio tested, testxchange is the right partner to support you in choosing the suitable test method.
With an appropriate EMC or radio test, you can guarantee the safety of your products. The experienced team at testxchange will work with you to determine which of your products require radio testing. This way, you can obtain all the necessary certifications. Testing with testxchange is fast and can save you considerable costs.
Need radio testing?
If you need assistance in non-destructive testing, you can contact us directly. If you are interested in other fields of testing, we will be happy to assist you as well.