Find and commission the best testing lab for your crack test
testxchange is the first online marketplace for industrial testing. Describe your testing needs now and get quotes from appropriate testing labs for your crack test:
Some of our customers: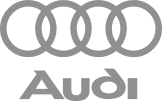 About testing labs for your crack test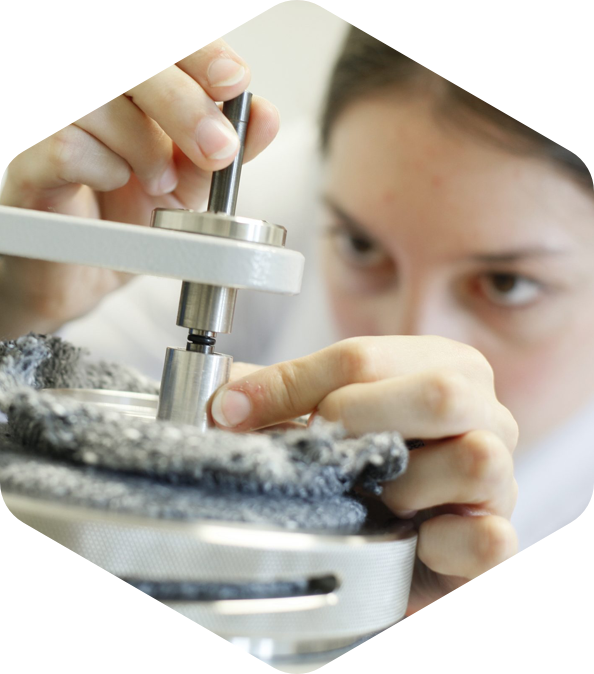 Crack tests are tests in which testing labs examine materials and components for cracks. The most common testing methods are dye penetrant testing, eddy current testing and magnetic particle testing. All three forms of crack detection are non-destructive methods in which cracks are identified on the surface of the test object. In order to detect internal cracks, there are other methods such as radiographic testing and ultrasonic testing. Important areas of application for crack testing include pipes, bridges and containers as well as components in the automotive and aviation industries. By avoiding cracks in important components, manufacturers can prevent high follow-up costs.
How it works
1
Describe testing project
Describe your testing project using our online form. The more detailed the description, the faster you will find a suitable lab.
2
Get offers
As a FREE user, you will receive an offer as soon as a suitable lab has been found for your inquiry. As a PROFESSIONAL user, you can search for labs yourself and contact them directly.
3
Start your project
Decide on a lab offer and the testing project can begin. The communication around the project can be managed conveniently via the testxchange dashboard or in direct contact with the lab.
Why you should work with testxchange
World's Largest Lab Database
We have detailed information about thousands of labs and tests at our disposal. This enables us to find precisely fitting labs for your project within a short time.
What our customers say
Submitting a request on testxchange proved to be easy and uncomplicated. testxchange made a suitable pre-selection, so that we were then contacted by suitable laboratories.

Guido Kuhrmann, HID Global

Shortly after submitting a request on testxchange, a proficient and competent expert called me and gave me the feeling that my testing project is in good hands. Shortly thereafter I was contacted by a suitable laboratory.

Sascha Jazbinsek, Sumolight GmbH

testxchange is a great tool to make industrial testing inquiries and distribute them quickly to several laboratories. After a short time I received several offers. That's exactly what I had imagined.

Tim Hörügel, Iseo Serrature s.p.a.

The search for a suitable laboratory can be very time-consuming. With testxchange, it was enough to enter some information; I was approached by laboratories, who immediately understood the requirements and could submit a proposal.

Waltraud Schön, ADK Modulraum GmbH
Frequently asked questions
The basic functions of testxchange are available to FREE users free of charge. As a PROFESSIONAL user, the full range of functions is available to you for 159 € per month (annual billing) or 199 € per month (monthly billing).

testxchange assures confidentiality and the secure processing of your data: our webpage is encrypted with SSL, and your personal contact information is only transmitted to our partner laboratories which have agreed to our terms & conditions and privacy guidelines.

You first send us your requirements for the testing project via our online form. You can provide detailed information about the test, the tested object and the organizational core points of the project as well as upload files for the test specification. Our experts will then review your request. As a FREE user, you will receive an offer as soon as a suitable lab has been found for your inquiry. As a PROFESSIONAL user, you can use the testxchange lab search to search for and request lab yourself. As soon as you have decided on an offer, order the test.

With your free registration at testxchange you will receive an individual online account for order management. There you can track the current status of your testing requests and communicate with the service providers who are in contact with you regarding these requests. If necessary, you can also adapt the information provided on the testing project.

A very large selection of labs which offer industrial testing. We have access to the international testxchange lab database which has the details of thousands of labs all over Europe and beyond. Included are e.g. all DAkkS accredited labs in Germany, the majority of industrial labs in the UK and France and a large number of labs in Eastern Europe. For most of the labs we have current data of their supported tests, available machines and capacity. On this basis, we can ensure a high rate of success in the process of finding and mandating appropriate labs.

After submitting your request, you can further specify your requirements for the testing project or upload documents that you would like to make available to the labs. You can give details of the test you want, the object to be tested and other information.
Find testing labs by category
Find testing labs by region
Find testing labs by test
testxchange provides the easiest way to find the right testing lab for your crack test
Do you have further questions? Contact us:
Monday - Friday (8:00am to 6:00pm Berlin time)