Microbiological testing
What is microbiological testing?
Procedures that detect microorganisms such as viruses, bacteria, moulds or yeasts are called microbiological tests. The methods can be applied, for example, to drinking water, food, pharmaceutical products or food supplements after an appropriate sample has been taken to determine the microbiological status of the models. Such testing ensures product safety by ruling out microbial contamination.
Testing of foodstuffs represents a subarea of microbiological testing. With appropriate methods, you can detect germs such as salmonellae, coliform bacteria, campylobacter, legionella or listeria (Listeria monocytogenes). The detection of these pathogens and organisms in or on food helps ensure hygiene and safety and reduce risks to human health.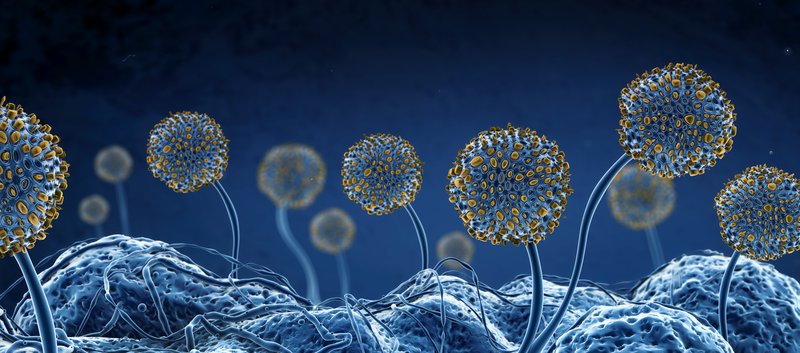 Microbiological analysis services can be rapid methods such as the VIDAS Salmonella Test (VST ). But other modern techniques such as ELISA tests or PCR tests are also used in microbiological testing. In addition, there is the possibility of carrying out history tests to determine or check the best-before date of a foodstuff. The German Society for Hygiene and Microbiology provides warning and guideline values for this purpose to assess the results of the tests.
The microbiological testing of medical devices represents another sub-area. Such tests assess the risk of microbial contamination for sterile and non-sterile medical devices and detect microbial contamination. The standards relevant in this context - regarding the assessment of risk and safety procedures - generally ensure healthcare quality. Accordingly, the risks of infections for patients are significantly minimised. Suitable test procedures are the detection of endotoxins, the determination of the bacterial count or the proof of the sterility of a product.
Which products require microbiological testing?
Microbiological testing is usually mandatory for foodstuffs, among other things. Manufacturers of food must prevent their products from being contaminated with microorganisms during production or processing. Regular microbiological testing is also required for medical devices. In practice, the following products, for example, must be examined by means of microbiological tests:
Foodstuffs, e.g. according to DIN 10955: Sensory testing - Testing of packaging materials and packaging for foods.
Medical products (sterile and non-sterile medical products, medicinal products, packaging for medical products), e.g. according to DIN EN ISO 11737-2: Sterility testing of medical products.
Kitchen articles or food accessories, e.g. according to DIN 10955: Sensory testing - Testing of packaging materials and packaging for foodstuffs.
Drinking water, e.g. according to ASTM F1094 - 87 (2020): Standard test method for microbiological monitoring of water used for the processing of electronic and microelectronic devices by a direct pressure sampling valve and by the pre-sterilised plastic bag method.
Surfaces of equipment (disinfection state), e.g. according to DIN EN 13697: Chemical disinfectants and antiseptics - Quantitative surface test to determine the bactericidal and fungicidal effect of chemical disinfectants on non-porous surfaces in the areas of food, industry, household and public facilities - Test method and requirements without mechanical treatment
Animal and vegetable raw materials, e.g. according to ASTM D7847 - 17: Standard Guide for the Performance of Comparative Studies for Microbiological Test Methods
Cooling tower water, ventilation systems, e.g. according to VDI 6022: Hygiene requirements for ventilation systems
Cosmetic products, e.g. according to ISO 17516: Microbiological limits for cosmetics
Where can I have a microbiological test carried out?
You can have microbiological tests carried out with testxchange. For this purpose, testxchange has a comprehensive network at its disposal, including many specialised laboratories and specialists. You can have your products tested following international and national standards and norms such as DIN, EN, ASTM, ISO, IEC, CISPR, and others - from sampling and analysis to evaluation or classification results.
As a manufacturer, processor and retailer, testxchange advises you with the help of experienced, in-house project engineers to find the microbiological testing you need. After a comprehensive consultation, you select the appropriate testing laboratory and carry out the tests efficiently, quickly and cost-effectively.
Need microbiological testing?
If you need assistance in microbiological testing, you can contact us directly. If you are interested in other fields of testing, we will be happy to assist you as well.