Respiratory face mask testing
Which respirators require testing?
An important type of respirator that must be tested by qualified testing bodies before it can be placed on the market are so-called filtering half masks. These include FFP masks in the EU, N95 masks in the USA or KN95 masks in China. These protective masks belong to the category of personal protective equipment. This means that they are intended to protect the body of the mask wearer from hazards to which he is exposed in his environment. These include fine dusts and aerosols in certain work environments, but also, not least since the COVID-19 pandemic, droplets of liquid exhaled by fellow human beings in everyday life, which can carry dangerous viruses. Since such hazards to the respiratory tract can even be fatal, it is particularly important to check, in accordance with defined standards, whether the personal protective equipment fulfills its purpose and reliably protects the wearer's respiratory tract.
Another widely used face covering is so-called medical face masks, which are often found in stores under the names surgical masks, mouth guards or mouth-nose protection masks. The primary purpose of these is to prevent pathogens exhaled by the wearer from infecting other people.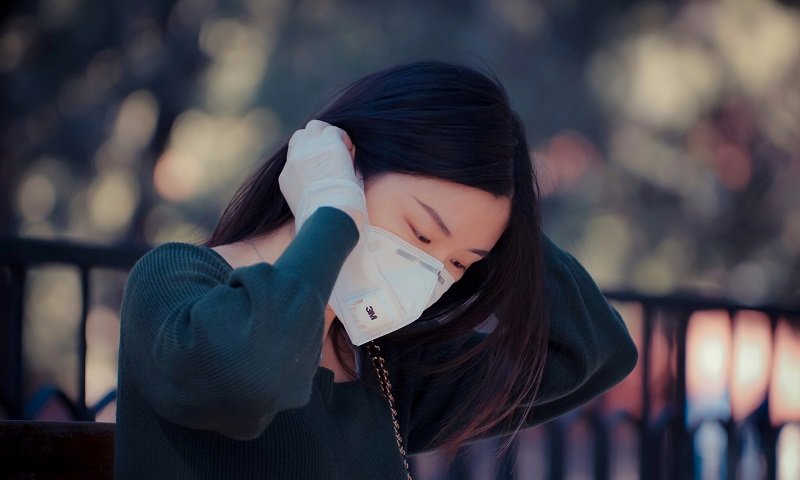 Which types of tests are available for respirators?
In the EU, the tests required for filtering half masks are regulated by Regulation (EU) 2016/425 on personal protective equipment (PPE Regulation). The regulation classifies filtering half masks as category III PPE, as they protect against potentially life-threatening hazards. Therefore, a strict conformity assessment procedure is prescribed for these protective masks, which includes an EU type examination by a so-called EU Notified Body. As part of such a type examination, it is necessary to demonstrate conformity of the filtering half mask with the European standard EN 149. This includes various tests. One of the most important of these is a test of the filter penetration with various aerosols. A test of breathing resistance is also of great importance to ensure that the wearer can inhale and exhale sufficiently, which might be impeded by a filter medium that is too thick. Other tests include flammability, mask leakage and headgear strength.
Medical face masks, on the other hand, are considered medical devices in the EU, which are covered by the Regulation (EU) 2017/745 on medical devices (MDR). This regulation also calls for for a conformity assessment procedure that the medical masks must undergo in order to be placed on the market. One component of this procedure is conformity with the EN 14683 standard, which can be tested through laboratory testing. This includes tests of bacterial filtration efficiency (BFE), microbiological purity and breathing resistance.
Where can I request testing of respirators?
Finding suitable testing laboratories and notified bodies for respirators can be a major challenge, especially in times of high demand. A fast and uncomplicated way to cross-check purchased masks or to have tests carried out for self-manufactured or imported masks and, if necessary, to acquire an EU type examination certificate, is to submit a free request via testxchange. Our experienced contracting team will promptly provide you with a quote tailored to your needs and will also assist you in compiling the technical documentation you need as part of an EU type examination.